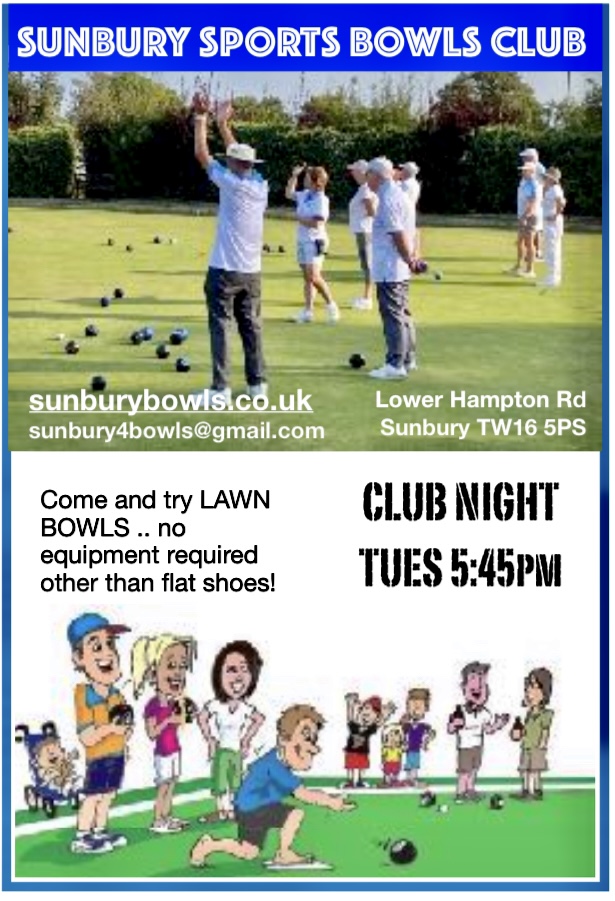 The green was put to bed in October after a full season of bowls in 2022.
Everyone is invited to try their hand at lawn bowls in 2023 .. just pop on down to the Club Night every Tuesday at 5:45pm.
We compete in the local leagues and play a number of friendlies throughout the summer. We also run a full programme of weekly internal leagues and competitions. Aside from the bowls we organise a number of social events in the winter. There really is something for everyone!
We are part of the umbrella organisation Sunbury Sports Association (SSA) which also includes  Sunbury Cricket Club and the charity Surplus to Supper, together with Weightlifting and Squash clubs. For full contact/location details see .. Contacts