The first round was completed on 16th May just as the threatened showers arrived.
The quarter-finals and semis were postponed to bank holiday Monday, 31st.
Congratulations to Alex & Tom and Karen & Lynda who progressed to the September Finals.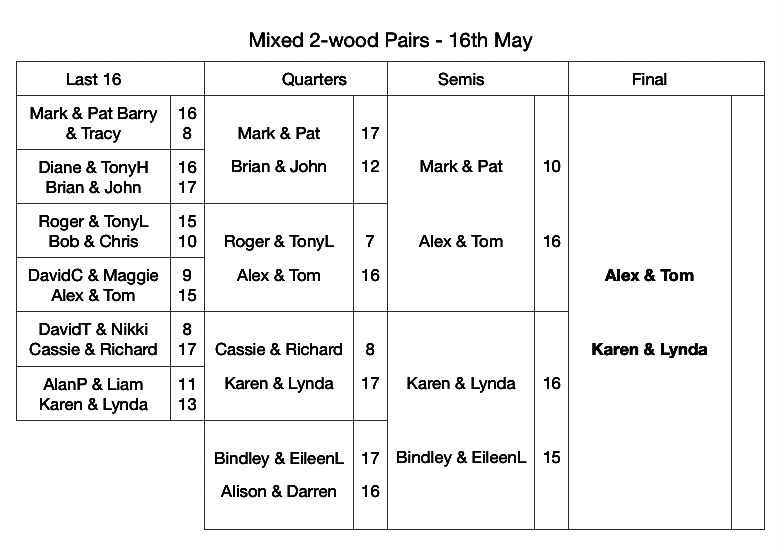 Last year's winners were Bindley Smith & Anita Harvey, seen below receiving the trophy from President, Tom Dowthwaite.