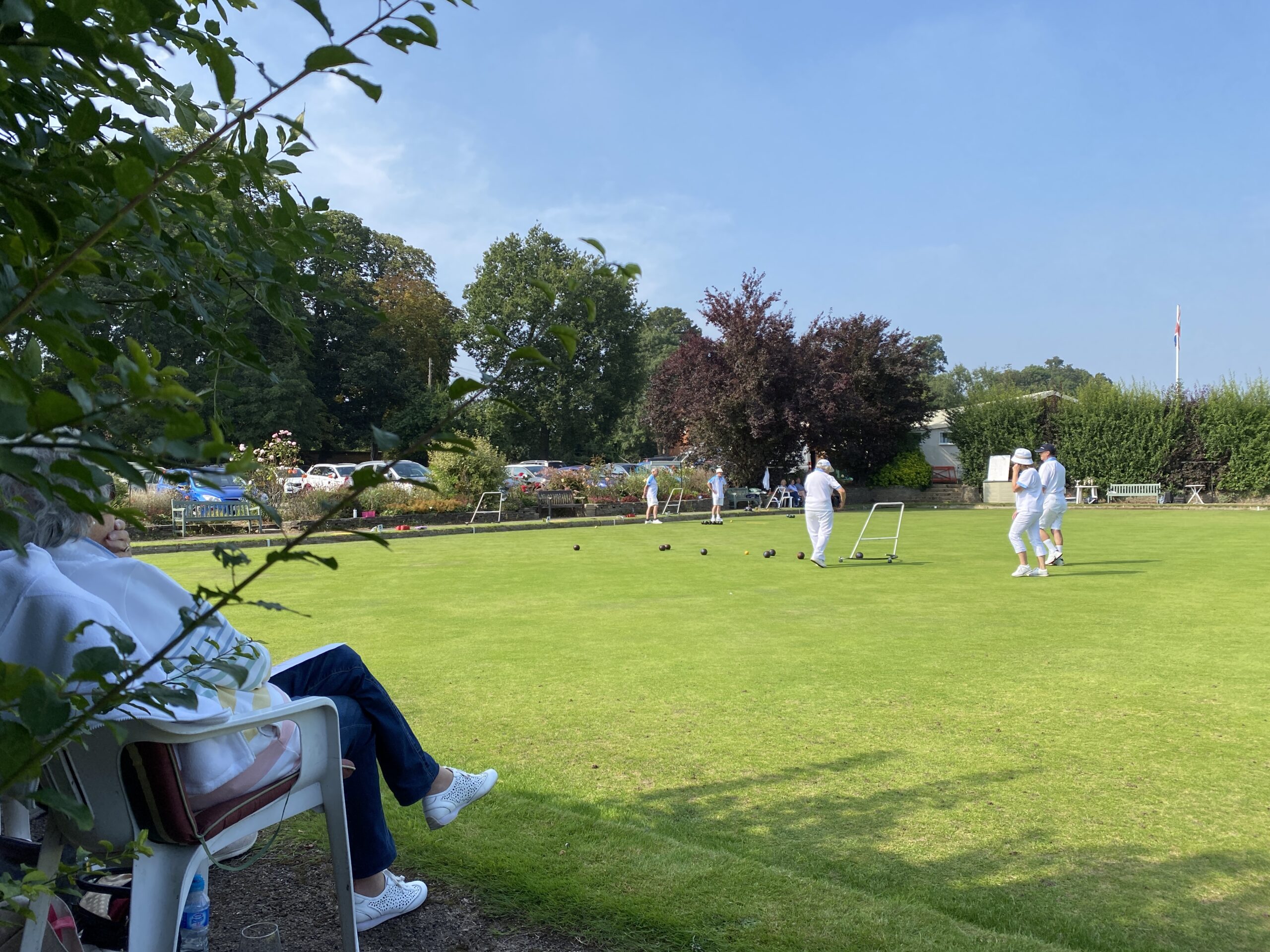 We rounded off the season's internal competitions with a successful weekend of finals on 4-5th Sept. The weather played it's part with no rain over the weekend and it even hit a scorching 27c on Sunday.
The weekend saw some mighty fine matches and it's perhaps unfair to single one out but I have it on good authority the Women's Championship surpassed expectations with high quality bowling and drama to match. Five times winner, Eileen, eventually saw off young upstart Karen who's progressed well this season since winning the Junior Championship a couple of years ago. She may have wilted a little by the end of the weekend but to her credit, and helped by the cooler weather on Saturday, Karen lasted the course having bowled 151 ends over 7 matches by close of play on Sunday.
Richard blitzed his way through all the rounds and continued his form in the final to claim the Junior Championship – past champions have always done well and he's one to watch next season. More established players Cassie, Alex and our Club President Tom picked up a trophy. John, who joined the same time as Karen and I, continues to pick up the odd trophy each time. It was also good to see some new names will be added to the trophies. Jim has returned to bowling after a break of a few years and picked up the Men's Handicap after eventually getting over the finish line against a stubborn Brian. It would have been cruel if Liam had lost all his three finals and he was especially delighted to win the Presidents Plate. In her first year of bowling Tracy picked up the Women's Pairs title, no doubt the first of many to come. Thanks to Yvonne for stepping into some big shoes as a late substitute for injured Ann. One last word for someone who left the weekend empty handed having lost all three finals, sorry Dennis! .. I'm sure you'll come back stronger next season looking for your 4th Mens Championship title!
Apart from the unfortunate Pat who broke her ankle just as the competitions started, we had very few walkovers this year so thanks to everyone for the effort to play during some trying situations – weather, health, etc.. Lots of folk stepped into marking matches in the early rounds and on the day – I won't mention names but let's just say the competitions wouldn't function without you!
Thanks to all the helpers over the weekend who stepped in at various times – sorting out equipment and the green, marking matches, finding missing trophies, etc. and to Nikki for keeping us refreshed. Lastly, thanks to all the supporters and spectators – it wouldn't have been the same without you!