The last of the winter socials went well with most folk getting to grips with Slippery Ann.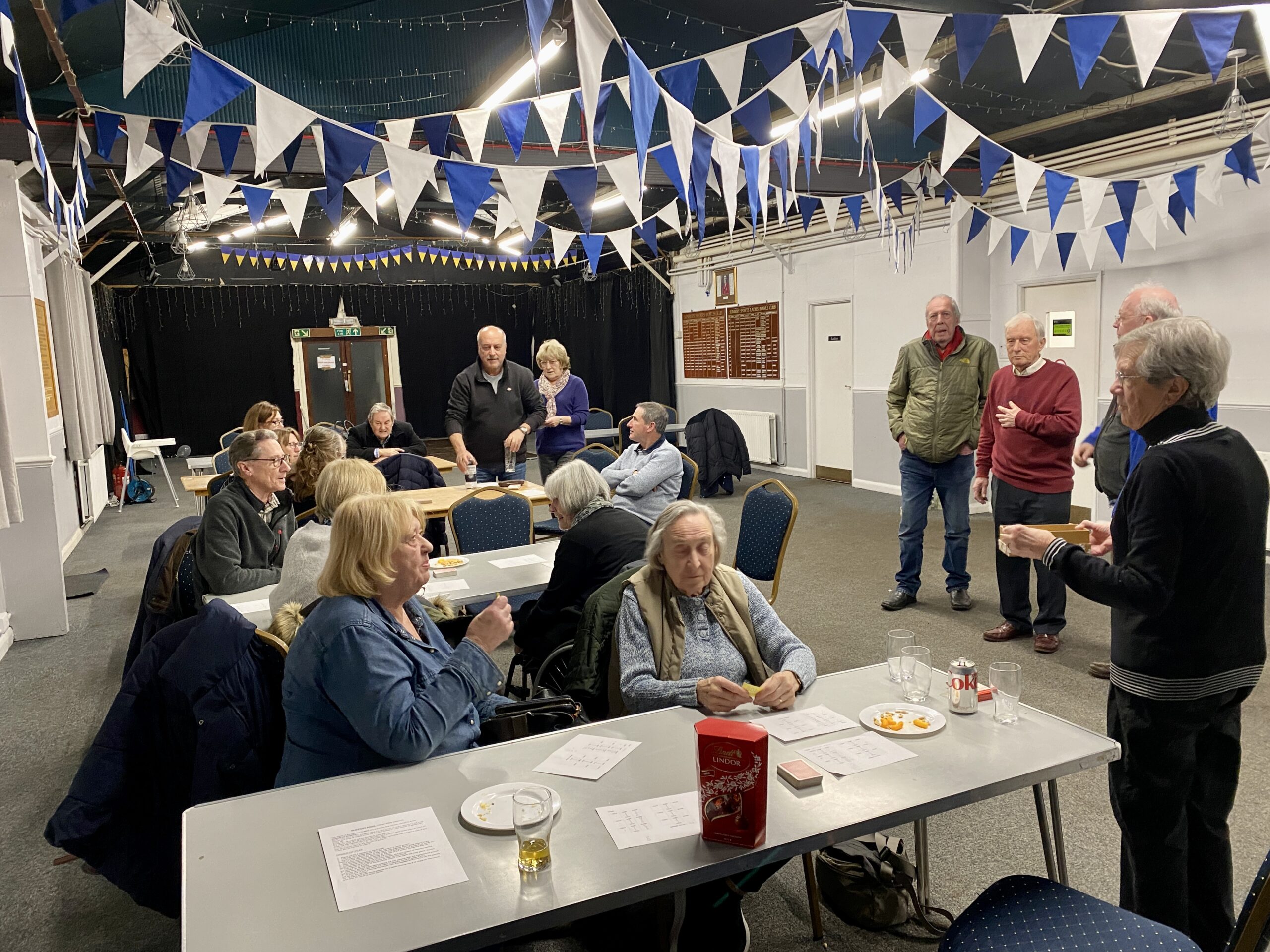 The next big event is Joining Night on Tues 4th April 7:30pm. Full details and all the forms including competition entries will be available and posted here soon. Work on the green has been put on hold during the wet and cold spell but will ramp up again soon. Also please look out for a request for help to get the grounds looking good for the season ahead.
Just a final reminder that the car park resurfacing will proceed on Monday 13th from 7:30am. Also here's what happening at the main club over the next week and beyond.
Sat 11 Mar: Bournemouth v Liverpool PL 12:30pm BT
Italy v Wales 2:15pm ITV
England v France 4:45pm ITV
Crystal Palace v Man City PL 5:30pm Sky
Sun 12 Mar: Fulham v Arsenal PL 2pm Sky
Scotland v Ireland 3pm BBC
Newcastle v Wolves PL 4:30pm Sky
Mon 13 Mar: CLOSED
Tue 14 Mar: CLOSED
Wed 15 Mar: Real Madrid v Liverpool CL 8pm BT
Thu 16 Mar: Arsenal v Sporting CP EL 8pm BT
West Ham v AEK Larnaca EL 8pm BT
Fri 17 Mar: Nottm Forest v Newcastle PL 8pm Sky
Surplus Café open from 6:15pm
Sat 18 Mar: Scotland v Italy 12:30pm BBC
France v Wales 2:45pm ITV
Ireland v England 5pm ITV
Chelsea v Everton PL 5:30pm Sky (if demand)
Sun 19 Mar: Sheff Utd v Blackburn FAC 12pm ITV
London Irish v Exeter 2pm BT
Man Utd v Fulham FAC 4:30pm ITV
Sat 15 April LIVE MUSIC in the Bar with ARCTIC ROLL 7:30pm
(featuring our very own David Price!) Donations on the night
Sat 29 April: LIVE MUSIC with THE NAKED PENGUINS 8:30pm
Members can now purchase tickets for £6 each using this link:
https://www.sunburycricket.co.uk/payments/club-live-music-night-29-april-88119.html.