The draws for this season's internal competitions have been made with the exception of the Junior championship. We haven't set any dates for the rounds to be completed (yet) but please don't delay and arrange your matches today! We also want to setup some specific dates for the later rounds to be played and enjoyed by all.
Singles – first player to 21 shots
Two-wood Singles – played over 21 ends or when a player is too far ahead to be caught
Pairs – 3 bowls each played over 18 ends or when a team is too far ahead to be caught
Handicap – played to 21 shots adjusted by the difference in handicaps, Eg. player A has a handicap of 4 and player B has 3 means that player A requires 22 shots to win and player B requires 21 shots.
The sheets are displayed on the noticeboards just inside the bowls entrance to the main clubhouse.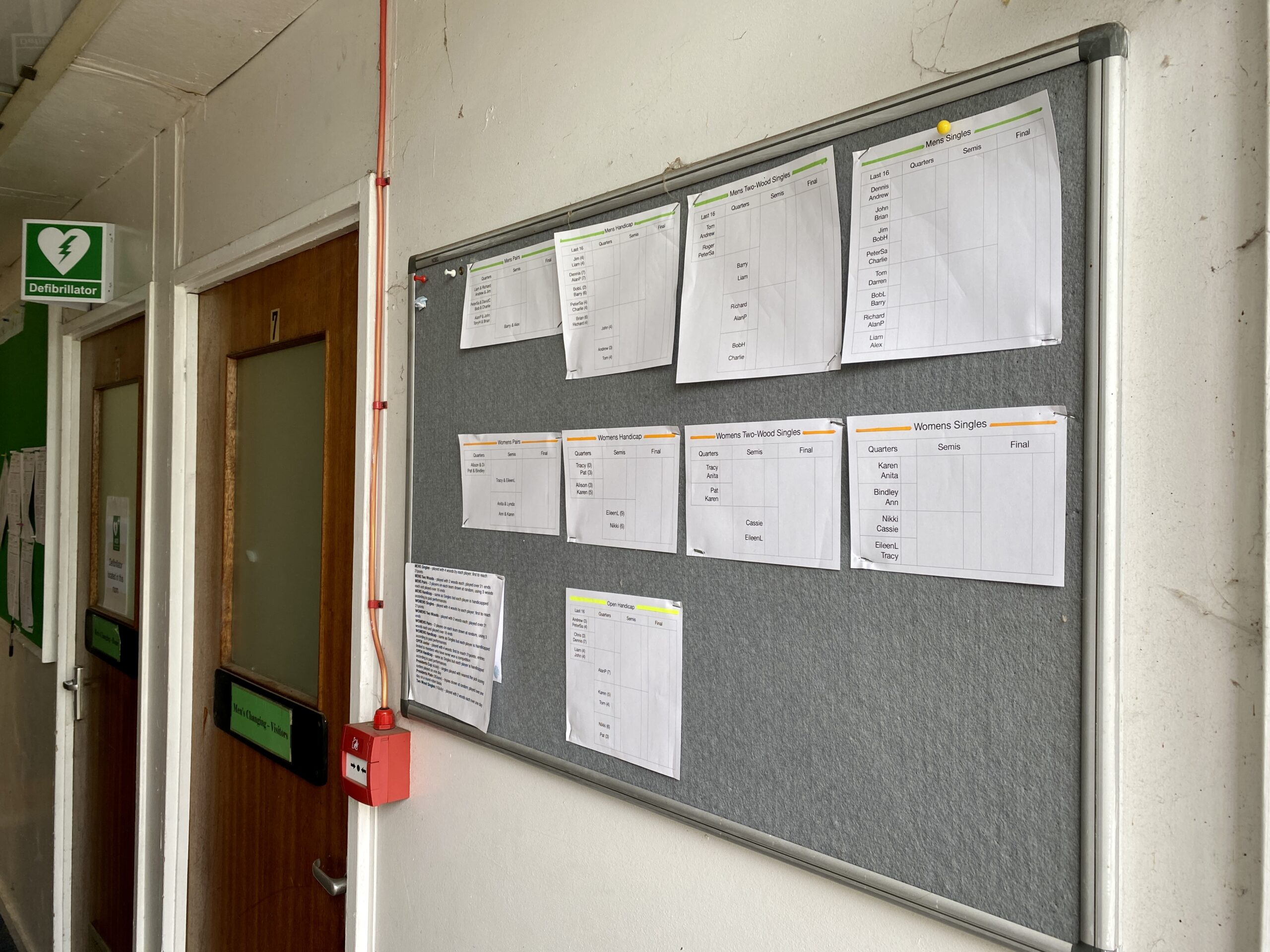 ______________________________________
This Sunday, 4th July, sees the next of our day-long competitions – the Presidents Cup. It starts at 10am and some of those not playing in the first set of matches are asked to help mark a game.
_____________________________________
We had a mixed bag of results this week. David & Cassie lost their 4th round Middlesex Mixed Pairs match at Ashford but then later in the day exacted some revenge as part of a victorious team match back at Ashford.
Still at Ashford, the Mens Fours of Dennis, Bob, Mark and AlanP went down to an enthusiastic team of youngsters in their Middlesex Fours 5th round match. The Women's Fours of Anita, Ann, Cassie & Eileen also went down to a talented Cambridge Park team. Despite defeats some enjoyment was had.
Dennis served up the best result of the week with a win at Strawberry Hill in the Middlesex Unbadged Singles 6th round. He next goes to north London to play quarter & semi-finals on 10th July.
Lastly, we had a mid-week near miss against Staines, losing by 4 shots overall in the South Middlesex league. Here's our current position ..