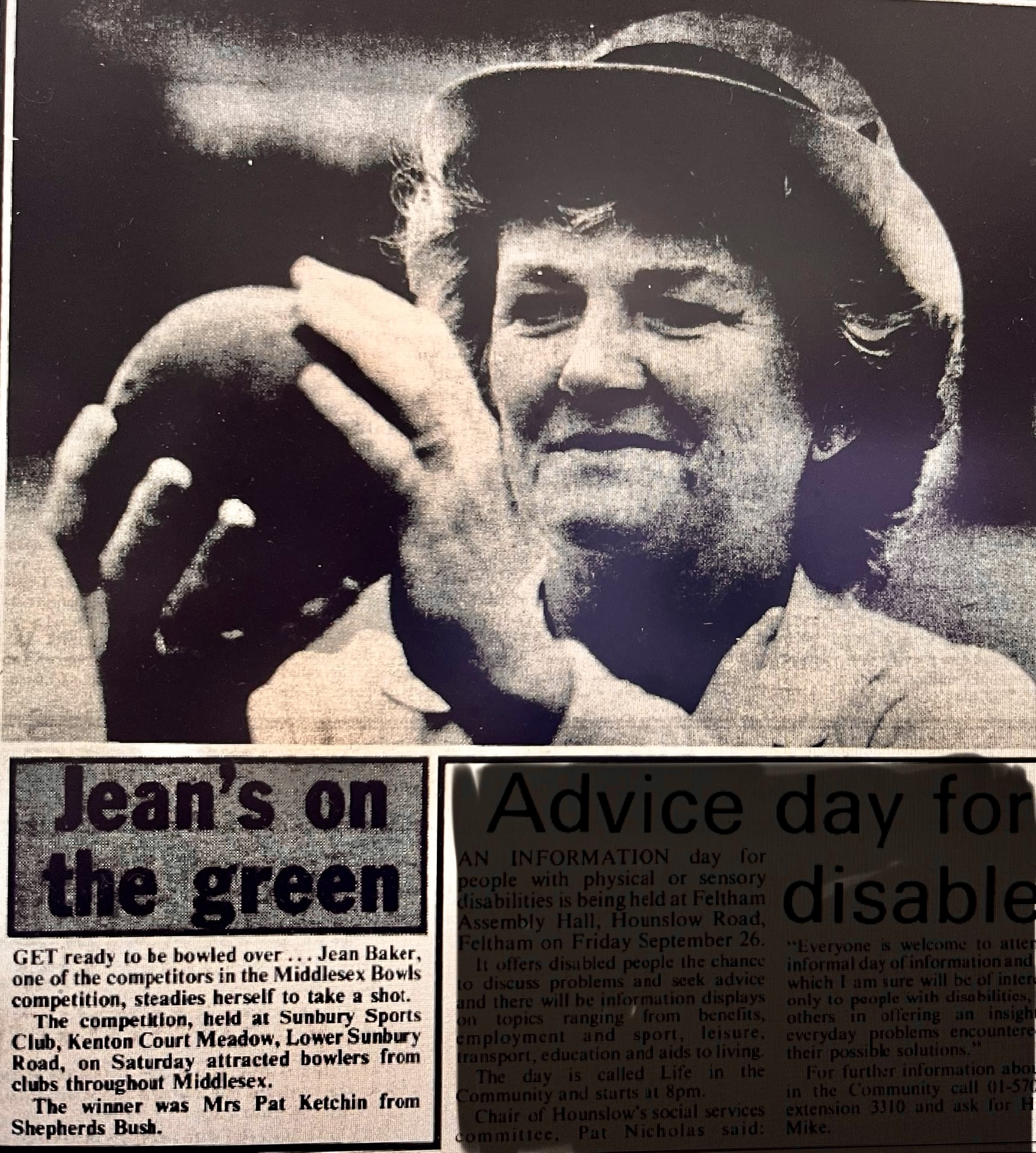 Here's a blast from the past .. 1986 to be precise. This article was recently posted on the South Middlesex Bowling Association's Facebook page and mentions Sunbury Bowls .. I'm sure some folk probably recall Jean Baker.
It's a timely reminder that the deadline for entry to next season's Middlesex competitions is nearing. Please contact David Chatterton for more details and entry.
Our next social is a quiz on Tuesday 1st Nov, followed by the AGM on Tuesday 8th.