I'm afraid there is no photographic evidence but there are reports of our Club President Tom having been spotted on the green this week. Firstly on Monday afternoon, and then at Club Night on Tuesday. Good luck Tom and we all hope you get back playing regularly after getting the sign-off from your consultant.
The club competitions are up and running and it's encouraging to hear of so many games being arranged. The sheets have been amended to indicate play-by dates and the format for each competition. Please get in touch with any further queries.
On Wednesday we had a good result (by recent standards!) in our latest South Middlesex League match .. a creditable 6-4 loss to undefeated Staines. This keeps our points tally ticking along nicely and might even keep us top of the table for another week! The next team match is a friendly at home to Ashford on Sunday, so please get in touch with our captain Di if you'd like to play – there are a few slots available and she's especially keen to encourage any new bowlers to make their debut. I can forward names to Di if you reply to me.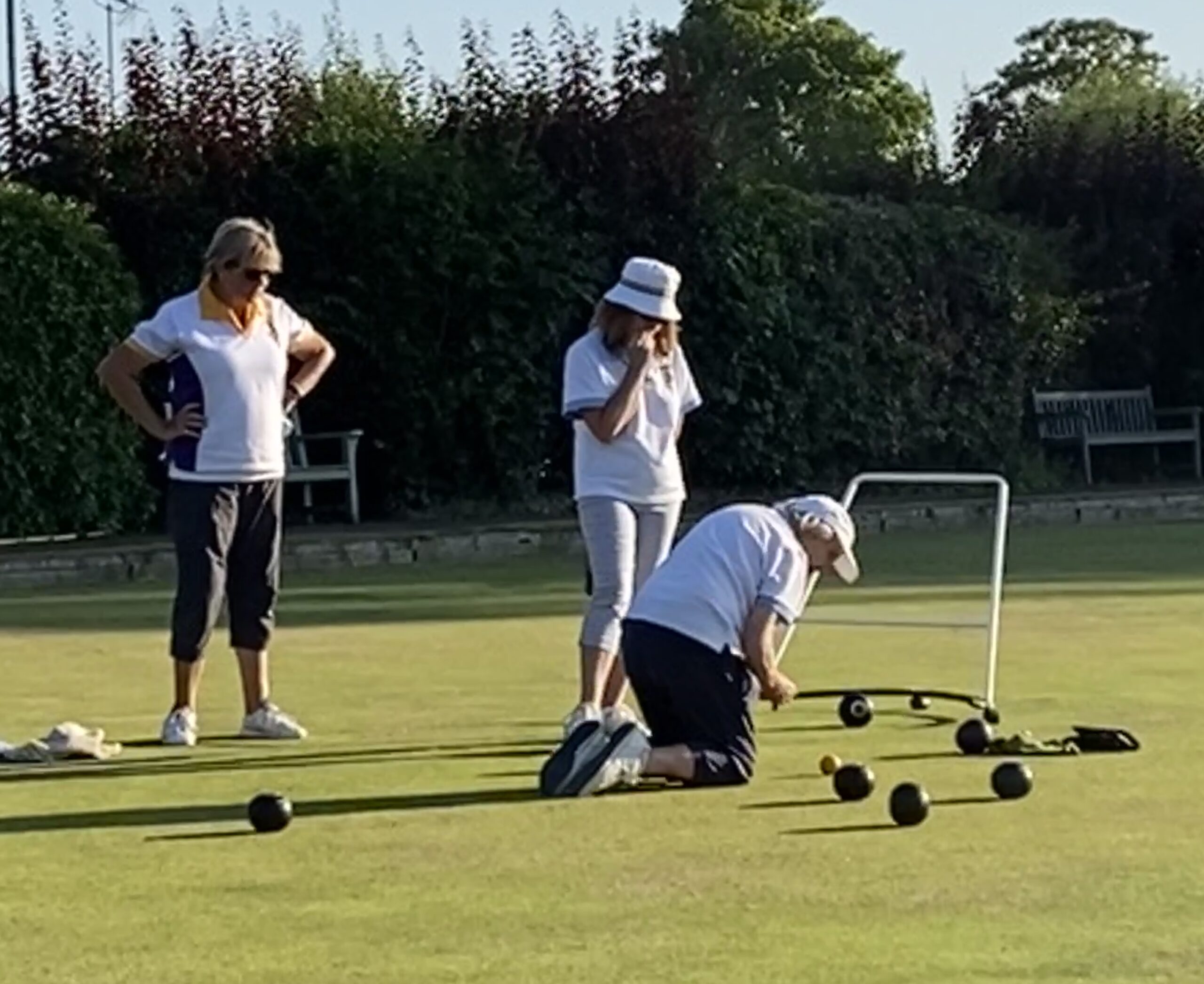 In the Middlesex County matches this week, congratulations go to Karen in beating her opponent from Bishop Duppas in the Women's Unbadged Singles and qualifying for the quarter/semi-finals at West Ealing in July. Unfortunately yours truly couldn't emulate her performance in the Men's Unbadged Singles 5th round. Also Dennis put on a great performance on his birthday but narrowly lost out at home on Thursday evening. Next week is the turn of the Mixed Pairs.
The week ahead ..
Fri 24th 11am – Friday Morning League
Sat 25th 10:30am – Mixed 2-wood Singles
Sun 26th 2:30pm – Sunbury v Ashford team friendly
Tue 28th 6pm – Club Night (5:45pm sign-in)
Fri 1st July 11am – Friday Morning League
Sun 3rd July 11am – Presidents Cup