Funday Sunday went well with even a spider on the green! This was followed up with a couple of rounds of triples of 5 ends and finished off with a very welcome afternoon tea, hosted by our captain Di.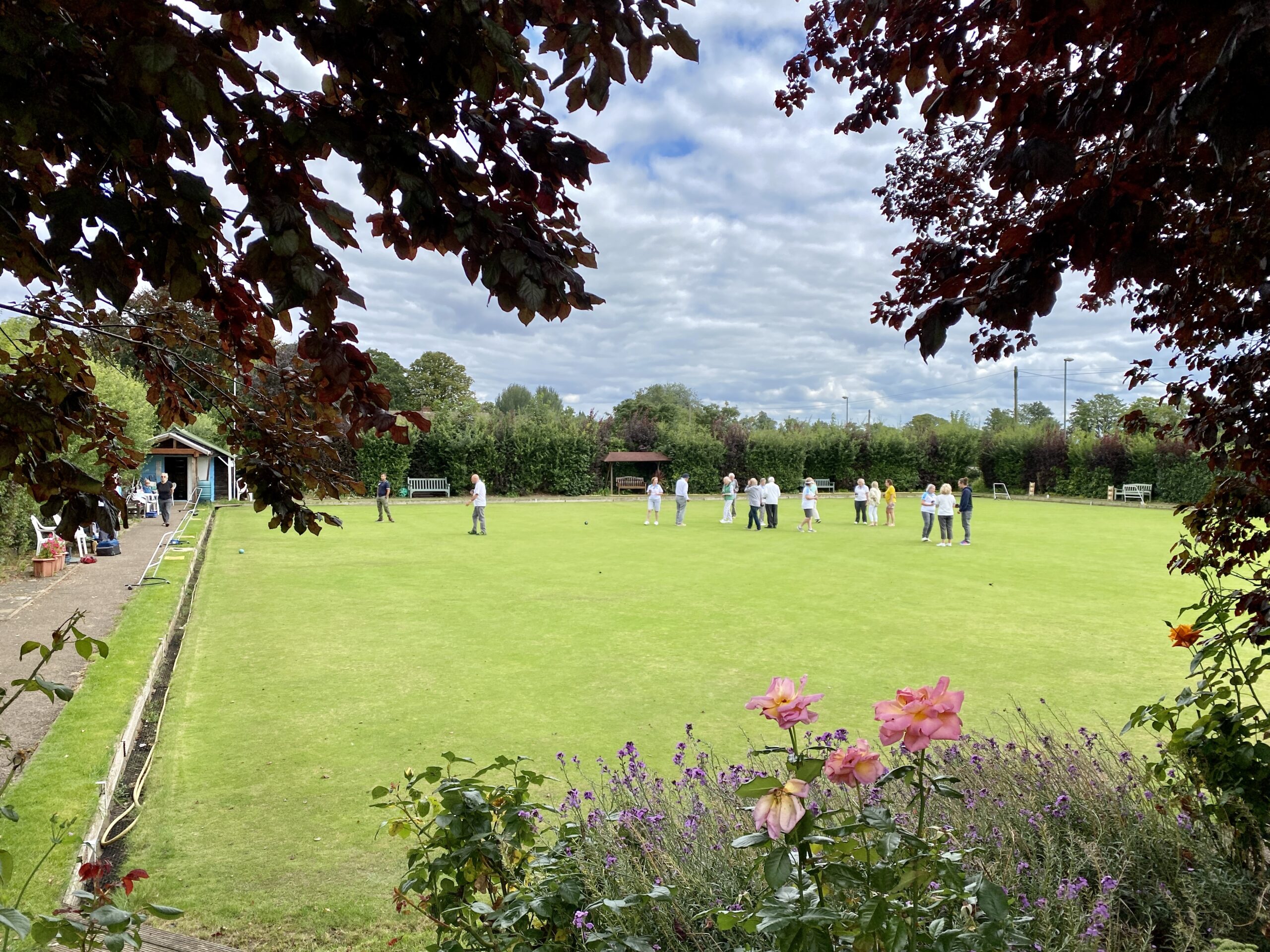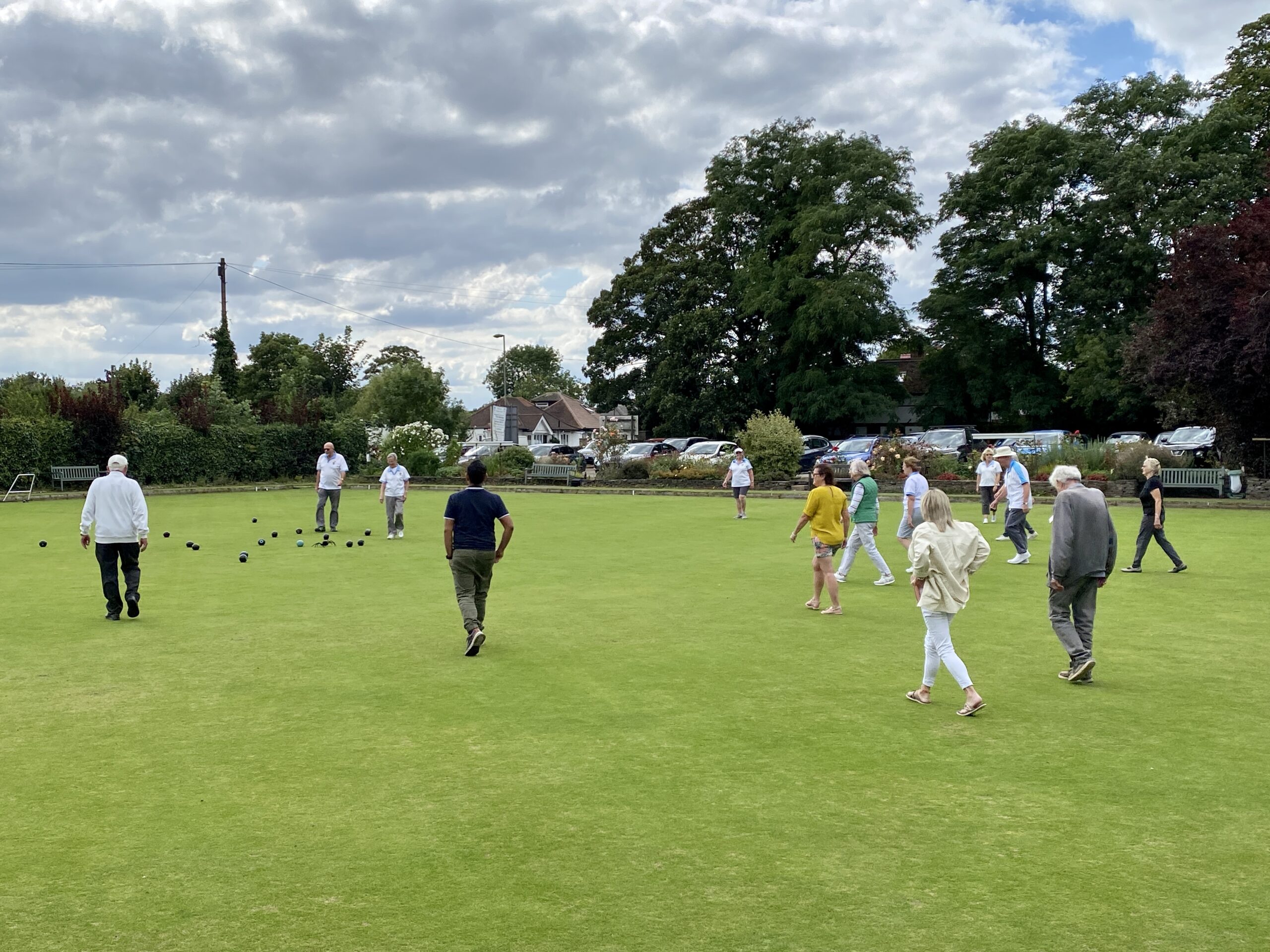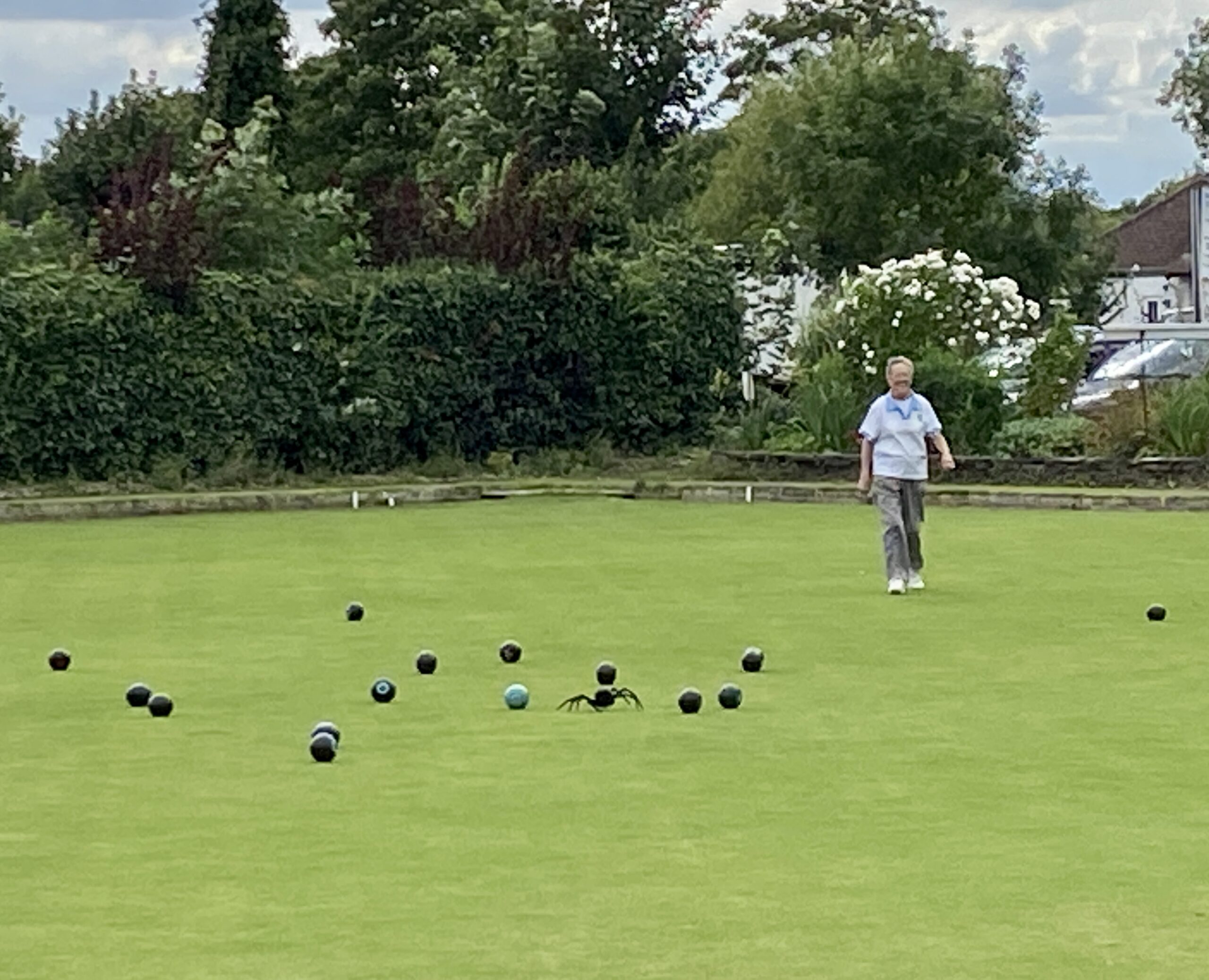 We followed up a good win against Cambridge Park during the week with another success in a friendly against Ember on Saturday. Next up is Staines on Wednesday afternoon .. fingers crossed we can make it three wins on the trot!
In the final week of our internal competitions more semi-finals have been arranged ..
Mon 30th 4pm – Junior Championship .. Liam v Richard
Mon 30th 4:30pm – Open Handicap .. Karen v Nikki
Mon 30th 4:30pm – Open Handicap .. Dennis v AlanP
Tues 31st 10am – Men's 2-wood singles .. Tom v Liam
Tues 31st 2pm – Women's Singles .. Nikki v Eileen
Tues 31st 3pm – Men's Pairs .. Liam & Richard v Bob & Charlie
The Monday Evening and Friday Triples leagues have finished but we still continue with roll-ups on Tuesdays – please be punctual so that the games finish before sunset!
Tues 1st 6pm – Club Night Roll-up
Wed 2nd 2:30pm – Staines v Sunbury