Despite not having any Sunbury winners in this week's Middlesex games we finished the week on a high with a good 8-2 win against Hounslow Cons in the South Middlesex league on Saturday 17th. There were some very close scores on most rinks but you could say we deserved it after some narrow losses in previous matches.
The Junior Championship has now been drawn. As with all the competitions you need to play all rounds, including semi-finals, before the end of August. Please record results on the boards in the clubhouse or contact Alan Pilkington. See the draw in Competitions from the Main menu or follow this link  Junior Championship 2021
The greenkeepers have been working hard on the dollar spot disease affecting parts of the green, consequently you may find one rink blocked off over the coming weeks.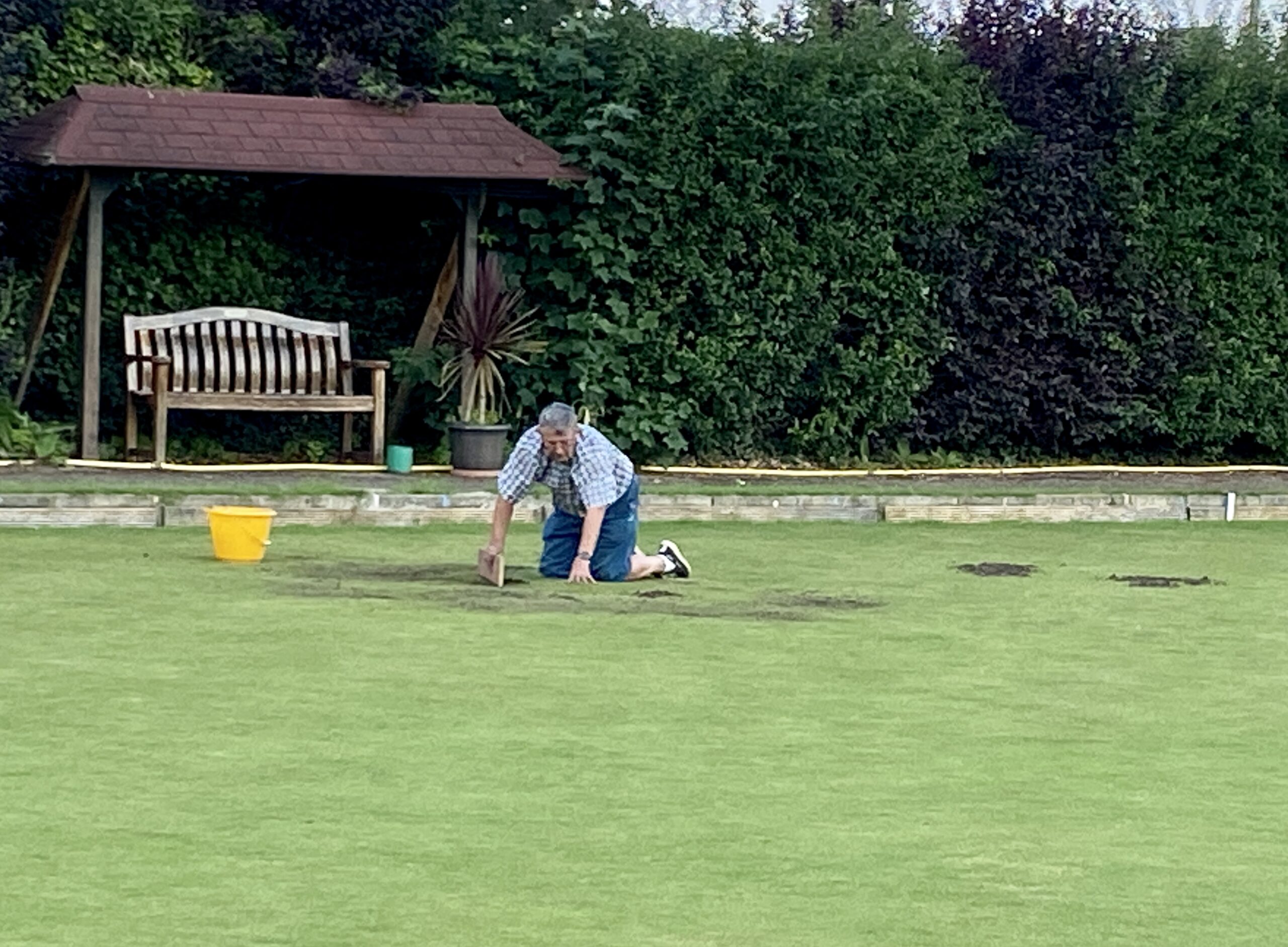 Be aware, although you may already know, that there is a 2-week closure on Thames Street between French Street and The Avenue following an issue with the sewers.
The week ahead ..
Mon 19th 6pm – Monday Evening league
Tue 20th 11am – Karen plays at Cambridge Park in the Middlesex Women's 0-55 Singles 4th round
Tue 20th 6pm – Club Night roll-up .. everyone is welcome
Thur 22nd 6am – NW Surrey Mixed Fours at home against West End .. the last one of the season!
Fri 23rd 11am – Friday Triples league
Sat 24th 2:30pm – Sunbury v Staines in South Middlesex league
Sun 25th 2:30pm – Fordbridge Park v Sunbury in South Middlesex league