We said goodbye to a stifling hot week with a couple of team matches over the cooler weekend. Both were threatened with rain but in the end only Sunday's match was impacted. We lost both but picked up valuable points in the South Middlesex League.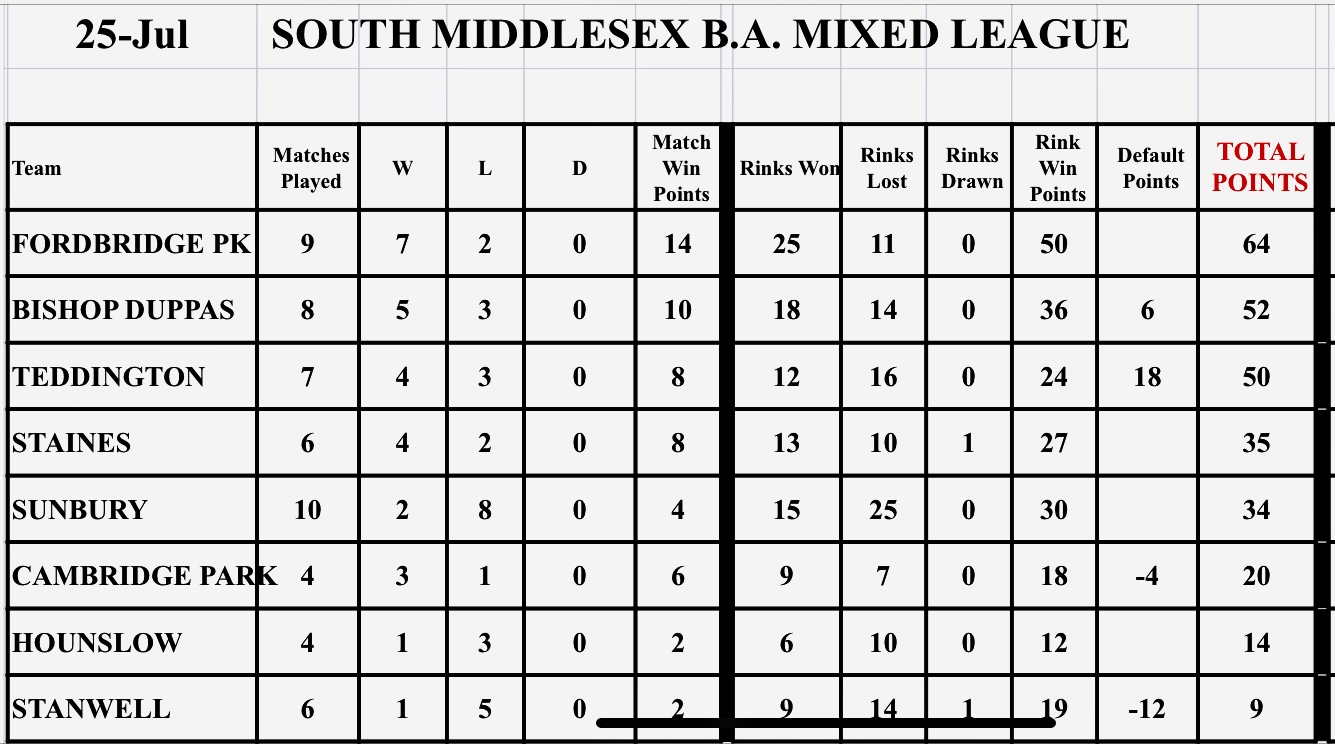 The internal Competitions pages on the website have been updated with results to date. Please let me know of any issues or if you need any help arranging matches or with markers. Bear in mind that all semi-finals need to be completed by the end of August in time for the finals weekend on 4-5Sep.
The Presidents Cup is the last of our day-long competitions. It's scheduled for Sat 7th August from 10am so please sign-up or let me know, by whatever means, if you want to enter.
The week ahead ..
Mon 26th 6pm – Monday Evening league
Tues 27th 6pm – Club Night Roll-up
Thur 29th 4:30pm – Nikki plays at Cambridge Park in the Middlesex Women's o-55 Singles 4th round
Fri 30th 11am – Friday Triples league
Sat 31st 2:30pm – Sunbury v Hayes in South Middlesex League
Sun 1st Aug 2:30pm – Sunbury v Weybridge