You can book rinks via the website – just click on Book a Rink
There are 4 different views – Day, Month, Grid and List, but you need to select a Day to book by clicking on the time slot.
Initially, it will ask you to register with some basic details including email address.
Please give it a go and ask if you need any help. You will also be able to telephone to arrange bookings – please contact Alan Pilkington for time being.
Month view ..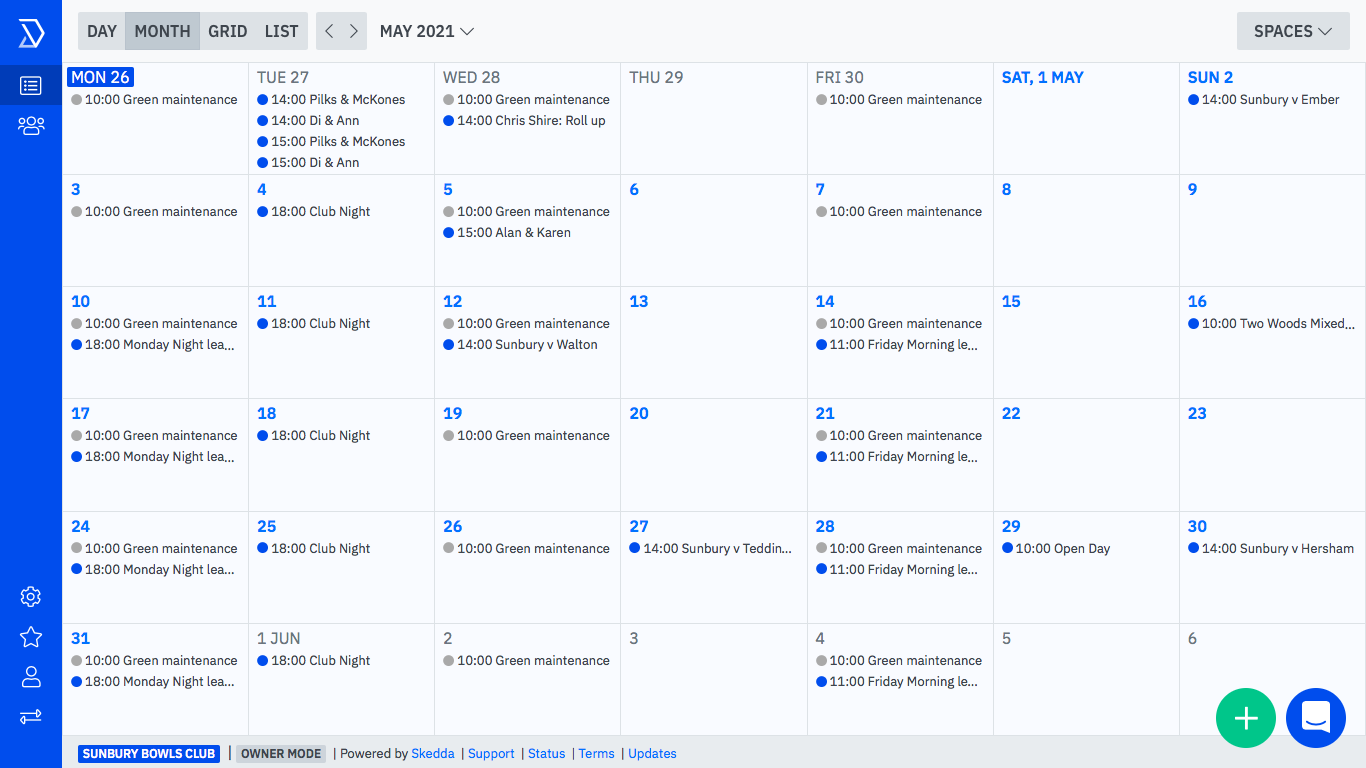 Day view ..