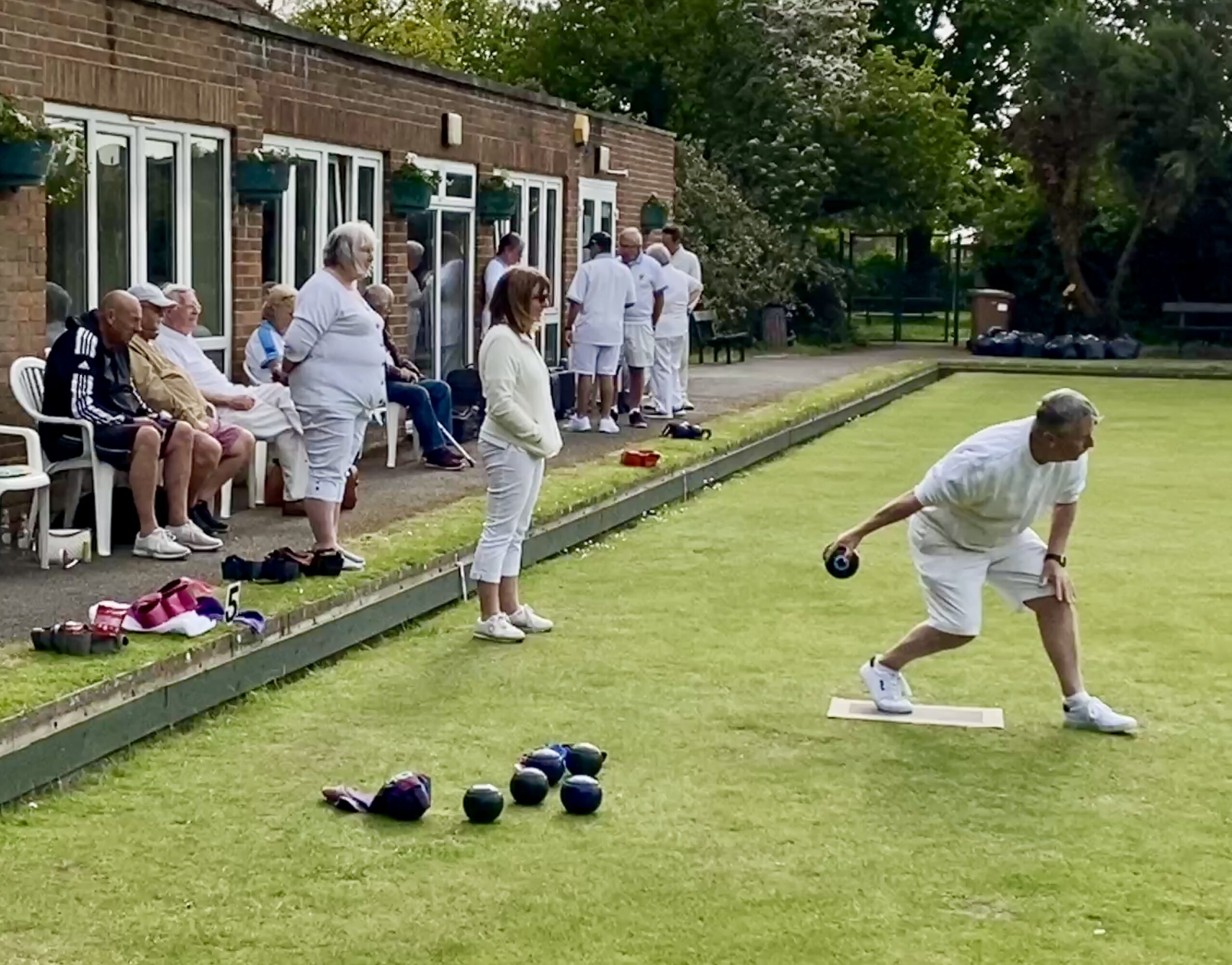 We recorded our first victory in this season's SML on Sunday with an 8-2 win at Stanwell. Dennis, our captain on the day, played his first match of the season and helped lead the way. After losses to Hampton and Staines it was nice to boost the confidence and move up the table, albeit against a struggling Stanwell who were short of players.
Further work on gluing the matting to the 4th and final side, and grass cutting is being done today and then tomorrow we resume the Tuesday evening Club Night.
Thursday sees a team friendly at home to Teddington – there are still places available so please reply here or contact vice-captain Dennis if you fancy playing.
On Saturday 27th we have the first of our club competitions – the Mixed 2-woods Pairs. Partners will be drawn so you don't need two of you to enter – please get in touch asap if you'd like to enter or are missing from the player list ..
Alison; Anita; BobH; Charlie; Eileen; Gary; John; Keith; Liam; Richard; Roger; Simon; Tarun; TonyH
We host Hersham on Sunday 28th in another team friendly, this time with a slightly different format – 4 rinks (16 players).
On bank holiday Monday 29th we have the second of our Open Days. Last Saturday's went pretty good with 12 people trying their hand at bowls for the first time .. with one or two playing suspiciously too well for first-timers! Many thanks to all the helpers .. if you have a spare hour or two on Monday please turn up anytime from 10:15am for setup or hosting duties from 11am-3pm.