It certainly was a hot weekend of bowls. It started early on Friday with the latest round of matches in the Friday Morning League 2022. After wins for the teams captained by Diane, Karen and AlanP it leaves the league as follows.
3 wins – Diane; Karen
2 wins – AlanP; Nikki
1 win – Alison; Eileen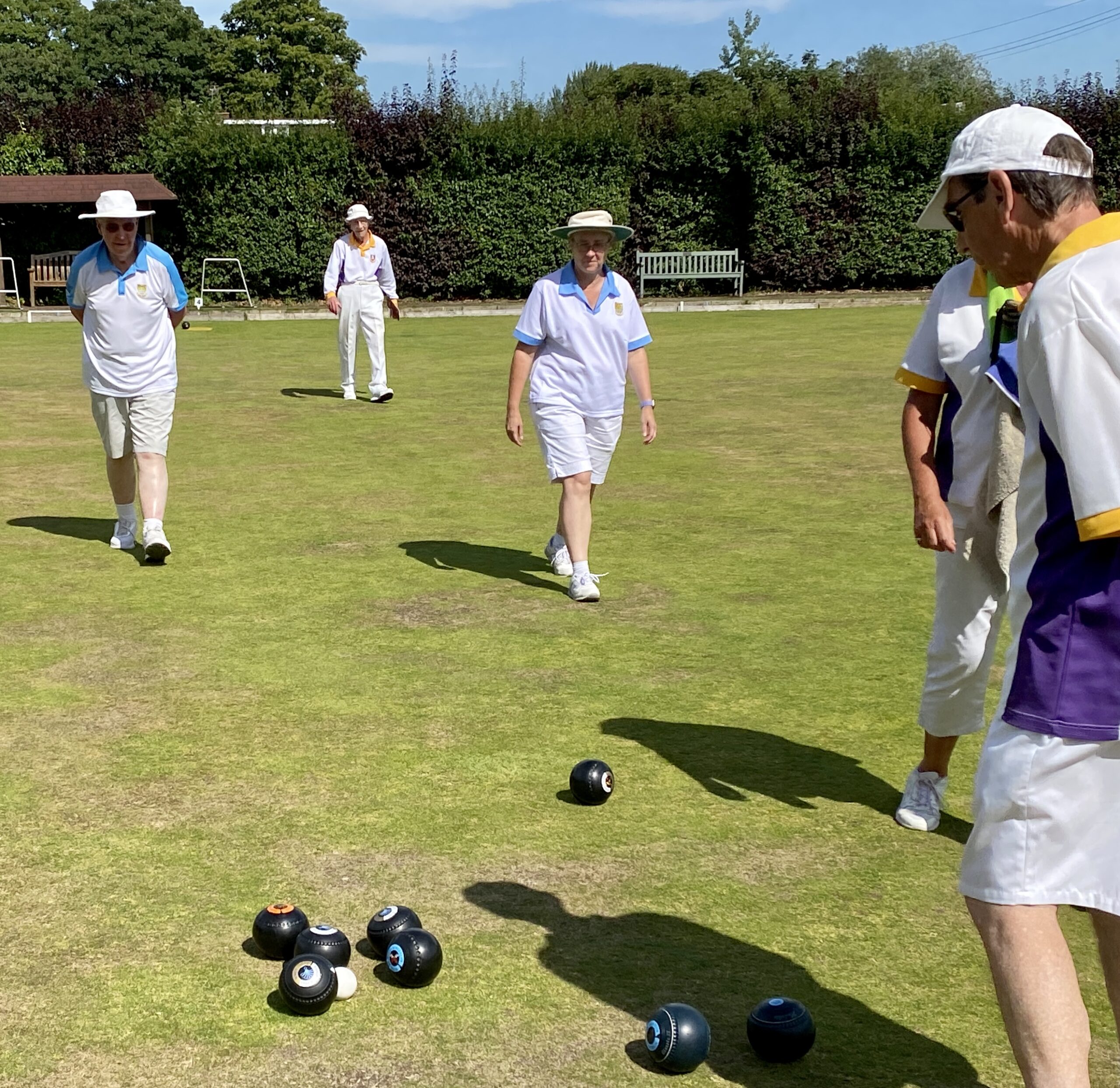 In the South Middlesex League on Sunday we hosted Bishop Duppas and reversed the score from 3 weeks ago with an 8-2 win! Mind you, it was very tight. After sharing the spoils on two of the rinks it came down to the other two where we trailed by 1 and 2 shots going into the last ends. Scoring 2 and 3 was more than we could have hoped for but that's exactly what happened to record wins on both rinks! It moves us into 2nd place in the table behind Fordbridge Park. Next up is Hampton on Wednesday afternoon – it looks like we may be short of players so please sign up on the sheet in the clubhouse or get in touch if you can help at all.
On Saturday we played the last of our day-long club competitions – the Presidents Plate. The five teams played a series of short triples as a round-robin. After the 4th round (of 5) we had two clear winners who qualified for the Finals weekend in September. It meant there was time to cut the green in time for Sunday's match.
Congratulations to the two finalists – Lynda+David+Alison & Diane/Cassie+Barry+Chris.