Our Treasurer Barry has been busy working on a new shirt design and here it is, freshly approved by Middlesex Bowls.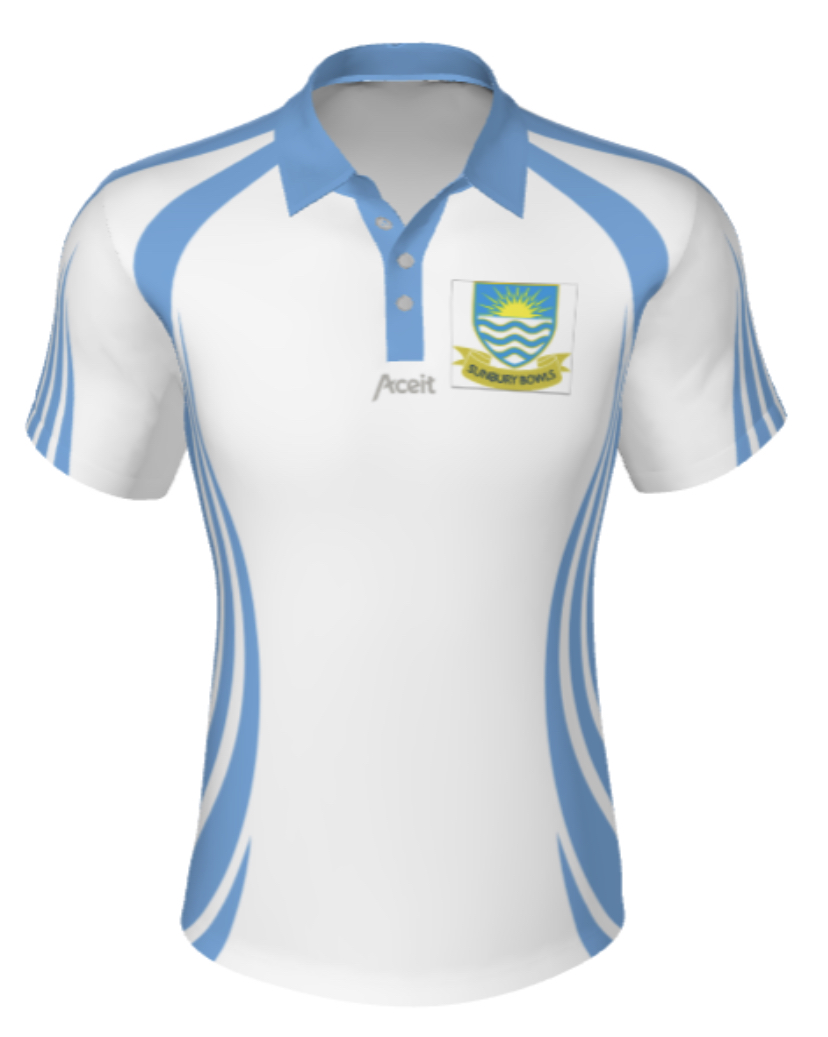 The club shirt currently has two different designs and we are now moving forward to a third one. It creates a more unique club identity for match play and is also an opportunity to change our badge to recognise the sun in Sunbury .. our current badge with crossed shepherd crooks is Shepperton's emblem!
Prices have been increasing since we last stocked up and the new shirts cost £29 but early orders will receive a discount. Please contact Barry if you wish to order one – he's happy to discuss sizes (see chart below) and will be at next week's social. He aims to get an initial order in asap.
# treasurerssbc@gmail.com
# 07513 249755
PS: Middlesex county have adopted navy blue trousers/shorts and are encouraging us all to embrace the colour at local club and county level. Whites and greys will undoubtedly be around for some time to come but we don't advise anyone purchasing new white/grey bottoms from now on.