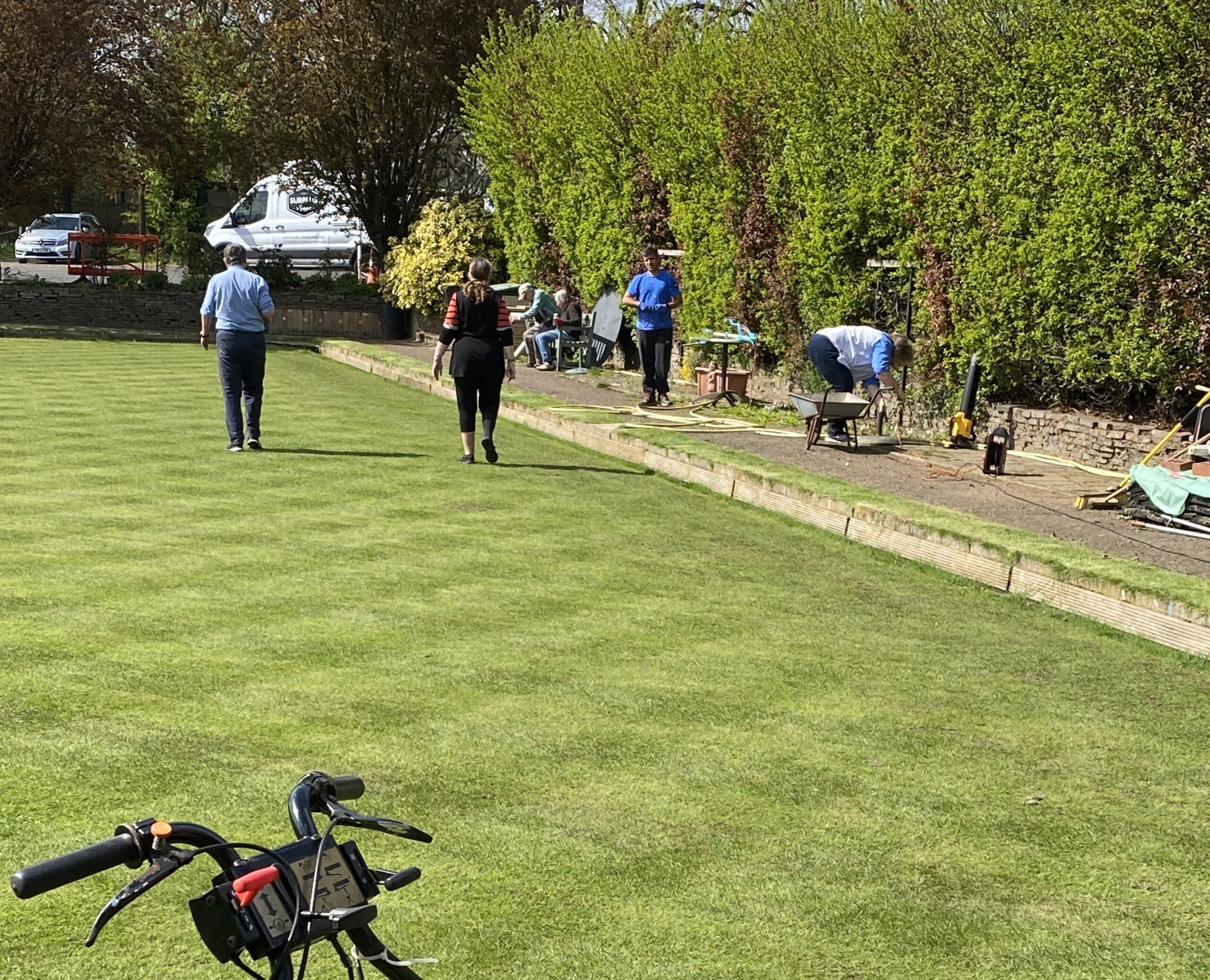 After two days cleanup the green and grounds are almost ready for opening on Saturday. Unfortunately the weather looks a bit wet over the coming week so we'll defer to head green keeper Dennis as to whether it's okay and safe to open and then play the first Club Night on the following Tuesday.
Dennis and the green keepers team have quite rightly been concentrating on the green itself and despite the wettest March in decades have got the green looking pretty good.
The rooms have been tidied and cleaned over the last couple of days with the team sheets posted on the boards. Remember to sign up or contact club captain Di via txt/WhatsApp/telephone. There's also an online sign-up sheet on the website. Sign-up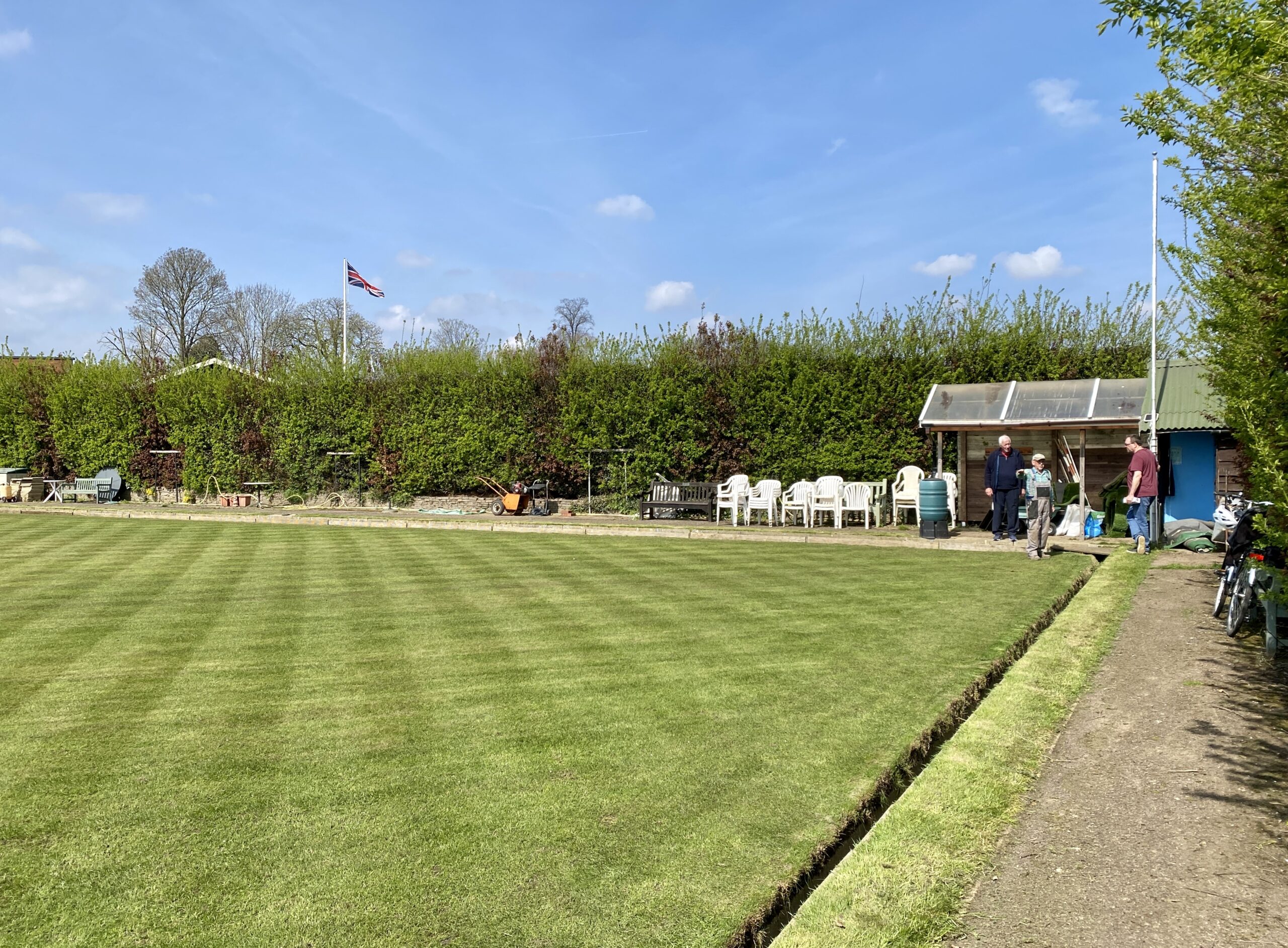 The flower bed has been attended to and some of the hedges have been trimmed and weeds cleared but there's still more to be done so if you have a spare a hour or two please head on down anytime.
The ditches have been cleaned out, edges cut and matting put in place. One of the biggest remaining jobs is to attach the matting to the back wall of the edges. David and Brian have tested a method and plan to see how it goes.
The aim is to get the green and grounds all sorted in readiness for our first home match on 30th April. The Fixtures Booklets details all the matches/events but please refer to the online calendar for updates. Calendar