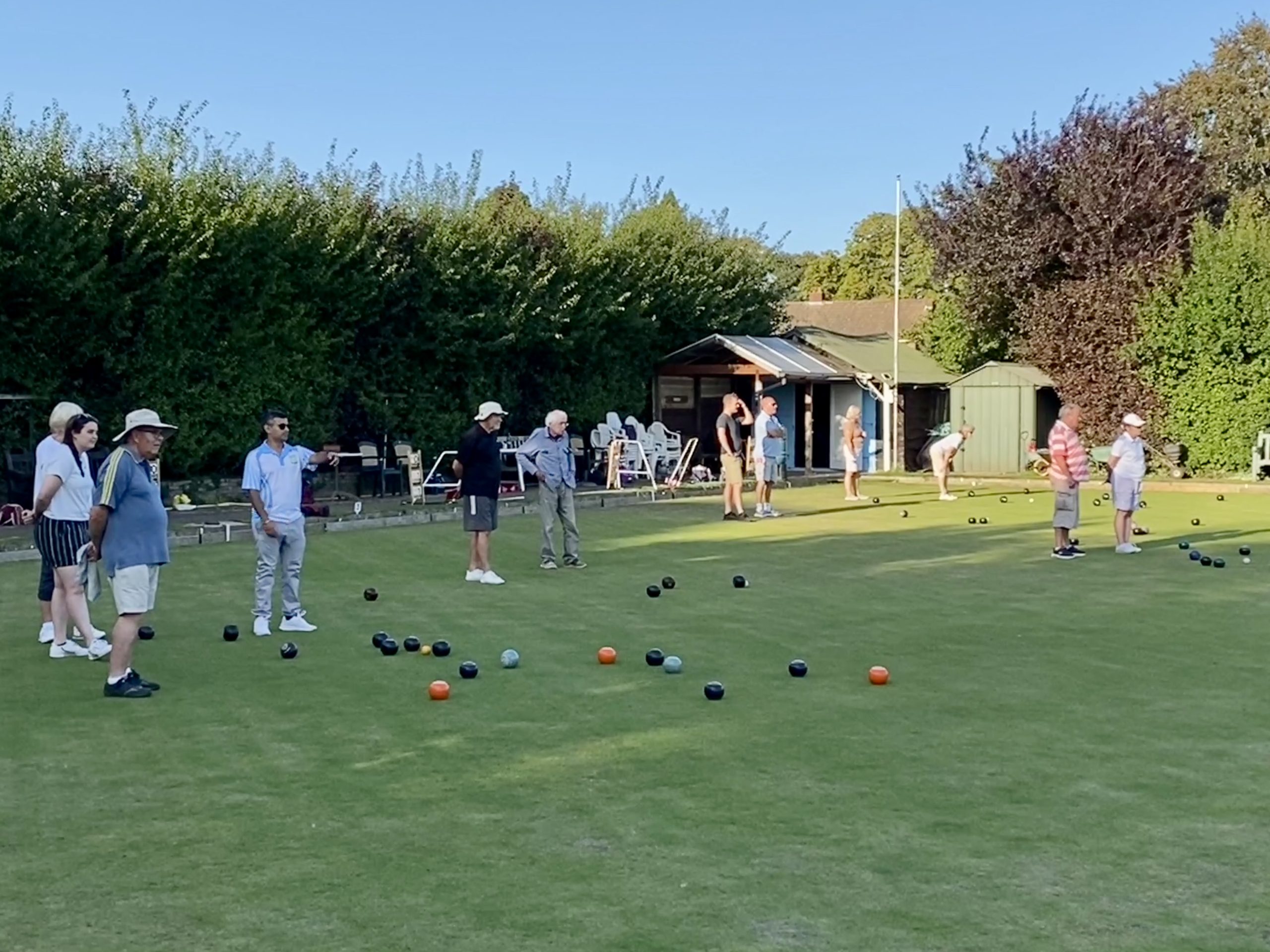 We had another bumper turnout for this week's Club Night .. 34! This season must have easily set a new record for attendance and the welcome funds will no doubt help our Treasurer, Barry, to a speedy recovery from his op this week!
In our club competitions, we have a couple more new faces in the finals .. the latest is Jenny in the Women's Handicap. She has another chance in the Women's Championship too, although Bindley may have something to say about that. Michelle has also qualified, alongside last year's winner Pat, in the Women's Pairs. Michelle's other half, Jon, must wonder what he has to do to reach a final having lost four of his semi-finals .. he has one last chance in the Junior Championship against Keith. Good luck to both and everyone left playing. Some weather apps are now showing a bright sun for 2nd Sep and cloud for 3rd Sep .. let's hope the forecasts are right!
Don't forget to sign-up for the Men v Women match, followed by BBQ afterwards on Sat 16th Sep. After a few years of female domination, the men will be looking for their 3rd win on the bounce! Everyone is invited – friends & family are very welcome.