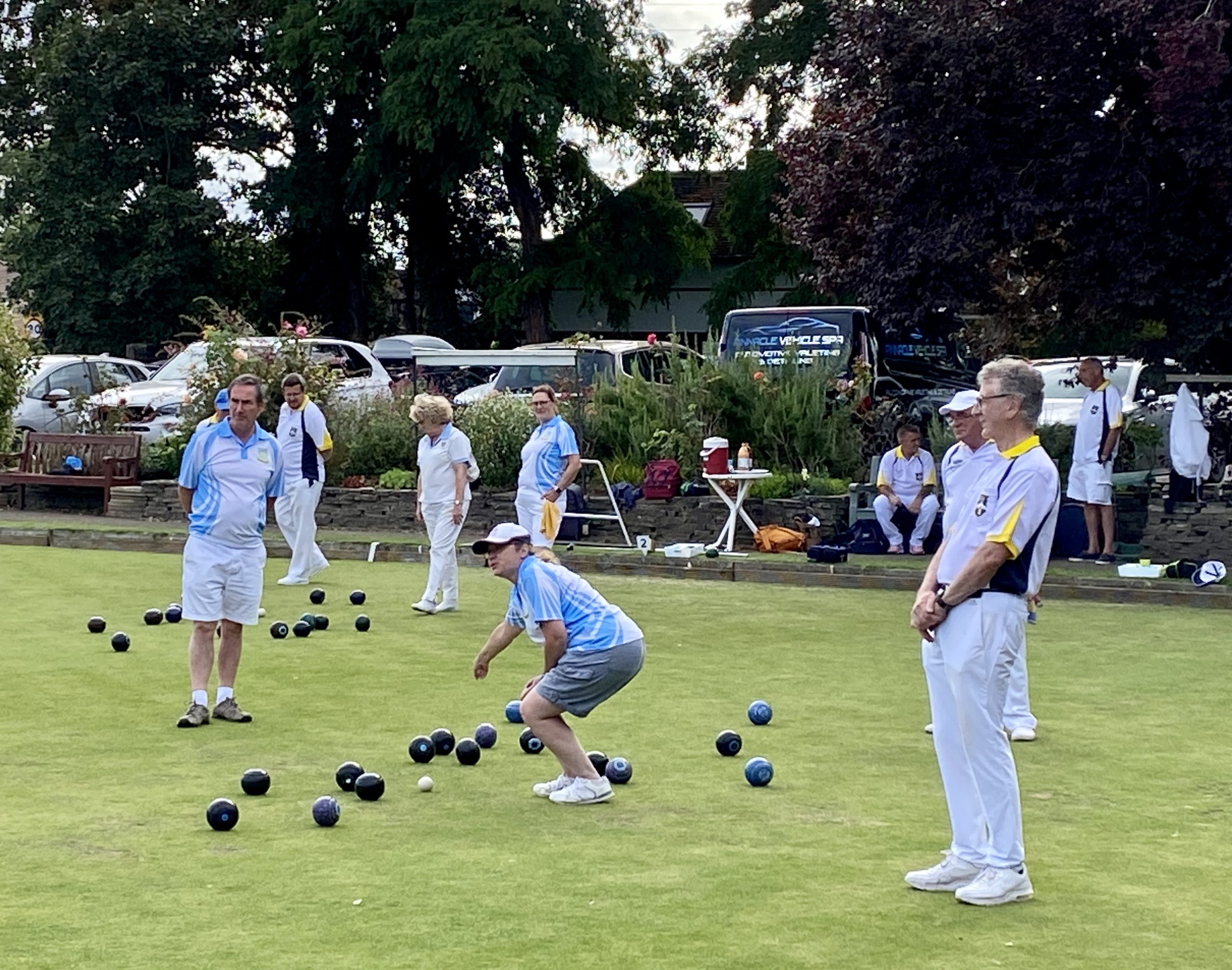 Congratulations to Charlie .. fresh from his success with his team in the Presidents Plate, he qualified for the Junior Championship final two days later. Along the way he saw off three of the clubs most promising women bowlers whose time will surely come.
The semi-finals of the Presidents Cup (75pts) were played on Sunday, delayed from the competition proper on 1st July. Both games were keenly fought with Eileen and Alan just getting the better of Dennis and Tracy, respectively, in the last few ends.
The annual Presentation Dinner and Awards has been set for the evening of Friday 17th November at Fulwell Golf Club. A sign-up sheet is on the noticeboard in the clubhouse, together with a dinner menu.
We entertained Chertsey in the latest team friendly at the weekend. It was nip and tuck for most of the afternoon and we just fell short in the end with Chertsey winning on two rinks to Sunbury's one.
Other activities at the main club ..