Saturday's President Plate saw two new faces reach finals – congratulations to JenB and Keith, and also to two "oldies" Charlie and TonyH who haven't featured recently. And not forgetting the other key members of each team – Colin and Tarun. The top three teams took games off each other but only two could go through. Overall there were some very close games with 10 of the 16 being decided by 2 shots or less. Every team tasted some success and it's fair to say we were very lucky with the weather which saw cups and hats flying across the green at times! Thanks to everyone for making the last of our day-long competitions such fun and especially Nikki, for sorting out refreshments whilst juggling with playing for most of the day.
In other competitions we have our first finalist in the Mens Championship. The losing finalist for the last two years and three times champion Dennis got the better of Jon, who made it tough going at times. Just a reminder that our finals are now three weeks away!
The first silverware of the season was won on Friday in the last round of games in the Friday Morning League. Diane's team cemented their top finish with yet another win to finish 4 points clear of a trio of teams. Congratulations to the team of Colin, BobL, Terry, TonyH and of course, captain Diane.
Final positions .. 14pts – Diane; 10pts – Alan; Eileen; Karen*; 8pts – Alison; 6pts – Nikki*
* Karen's and Nikki's teams finish with one game unplayed.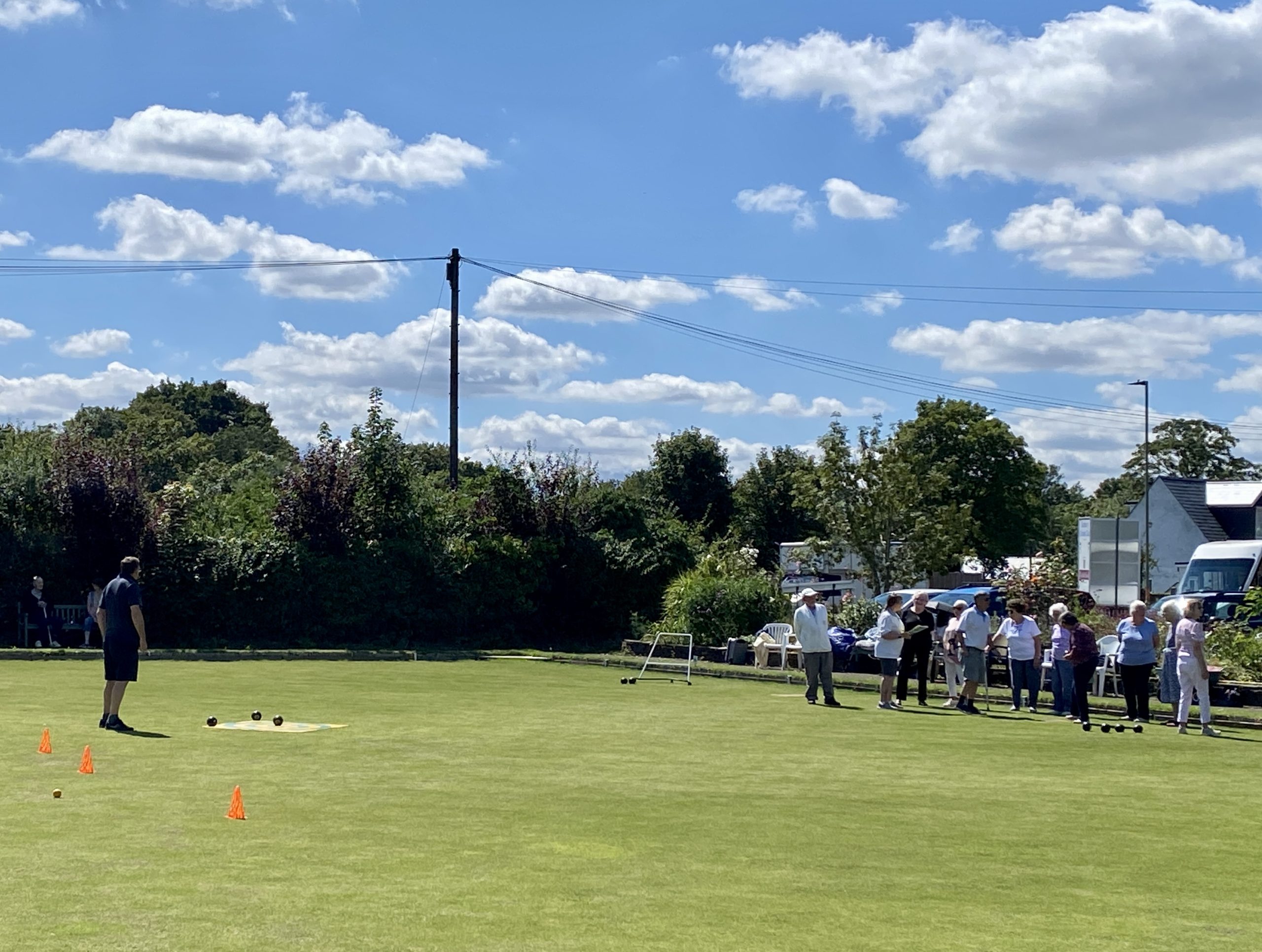 Earlier in the week Sunbury Bowls hosted a special day of bowls for the Greenwood Centre of Hampton. Organised by Gary and ably assisted by David & Cassie and Dennis & Nikki the guests enjoyed some bowling followed by lunch. By all accounts a good time was had by all.