We kicked off this season's internal competitions with the Mixed 2-wood Pairs on Sat 28th May.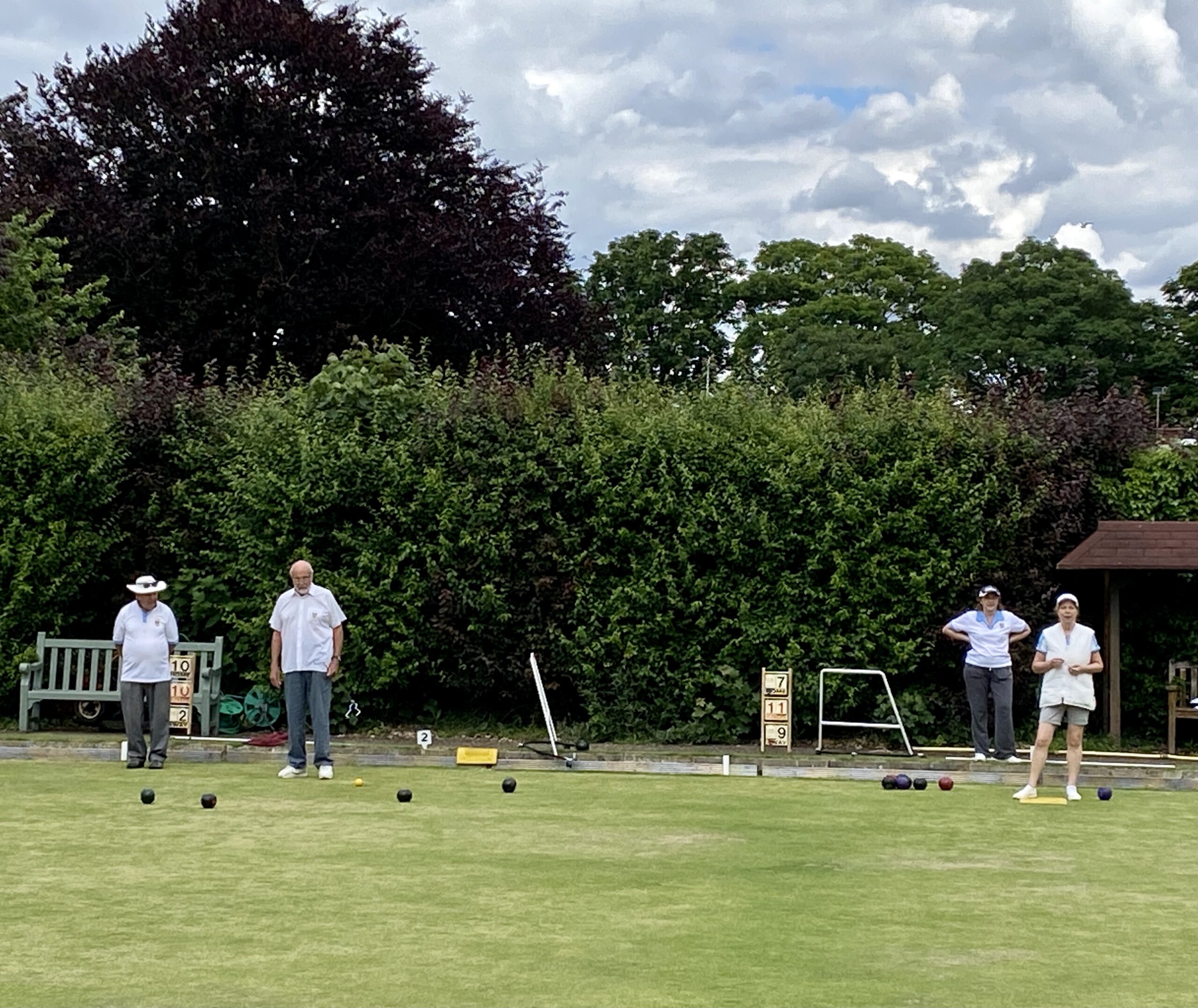 The format was changed for this year and played as a round-robin rather than a straight knockout and it seemed to work well. 16 players took part with refreshments provided via Surplus to Supper to keep everyone going.
Congratulations to Alex & Peter and AlanP & Tracy who qualified for the final in September.
Full results – Mixed 2-wood Pairs 2022
The deadline for entries for the Competitions is now very near so please do get any forms to me in the coming days. I'll be down at Club Night on Tuesday to chase up folk. New bowlers who join will receive free entry into the Junior Championship and are very welcome to enter any others. The next day-long competition is Mixed 2-woods on Sat 25th June, closely followed by Presidents Cup and Plate on consecutive weekends in July.
After the mid-week heroics against Teddington we took the foot off the gas on Sunday in the team friendly at Hersham with a 1-4 loss. We borrowed a player from Hersham and perhaps thankfully that wasn't our winning rink! Thanks to Tracy, Roger & BobH to spare our blushes.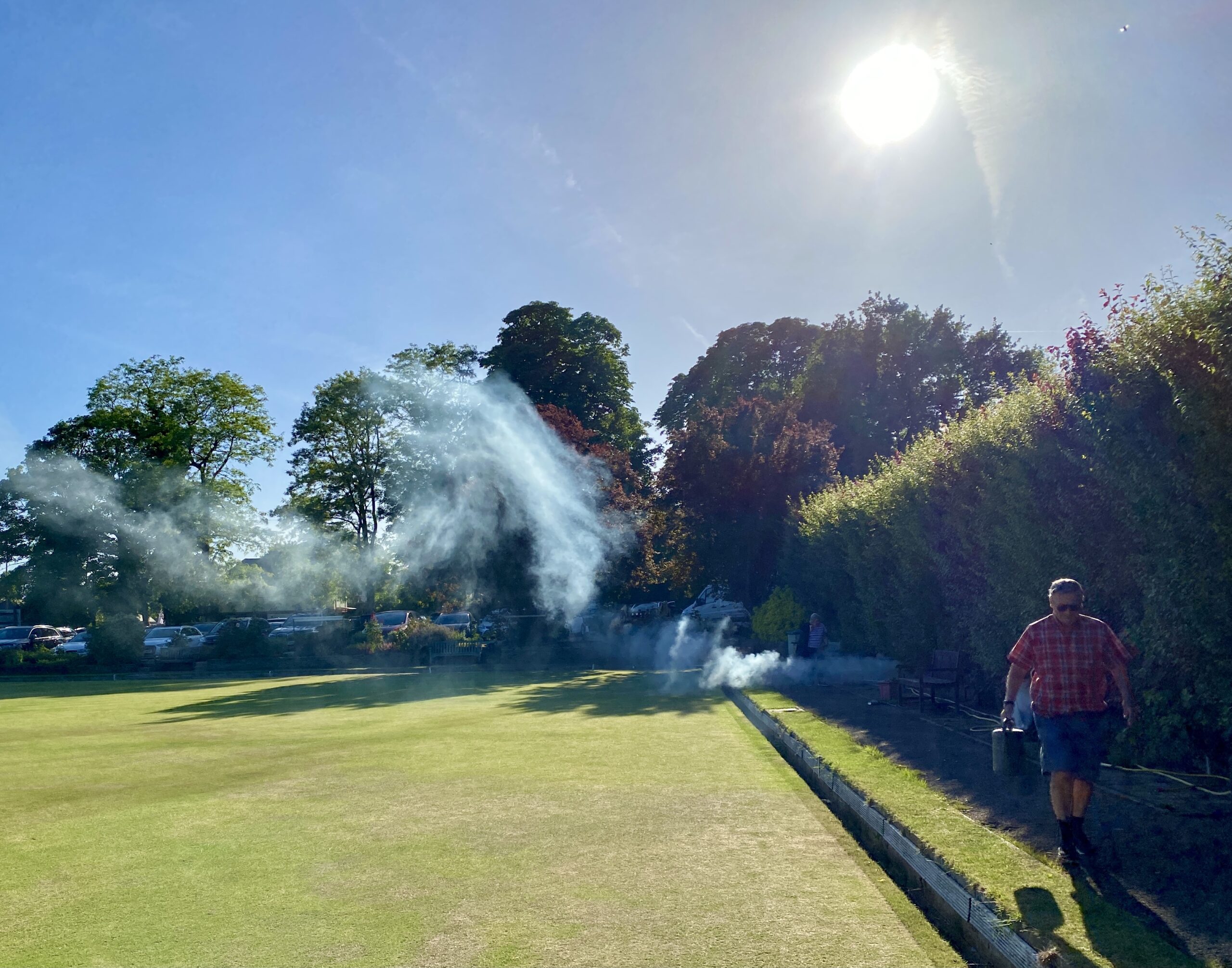 Keeping the grounds in good shape is a never-ending task, especially at this time of year – the greenskeepers have been trying new tactics on the weeds .. burning them!