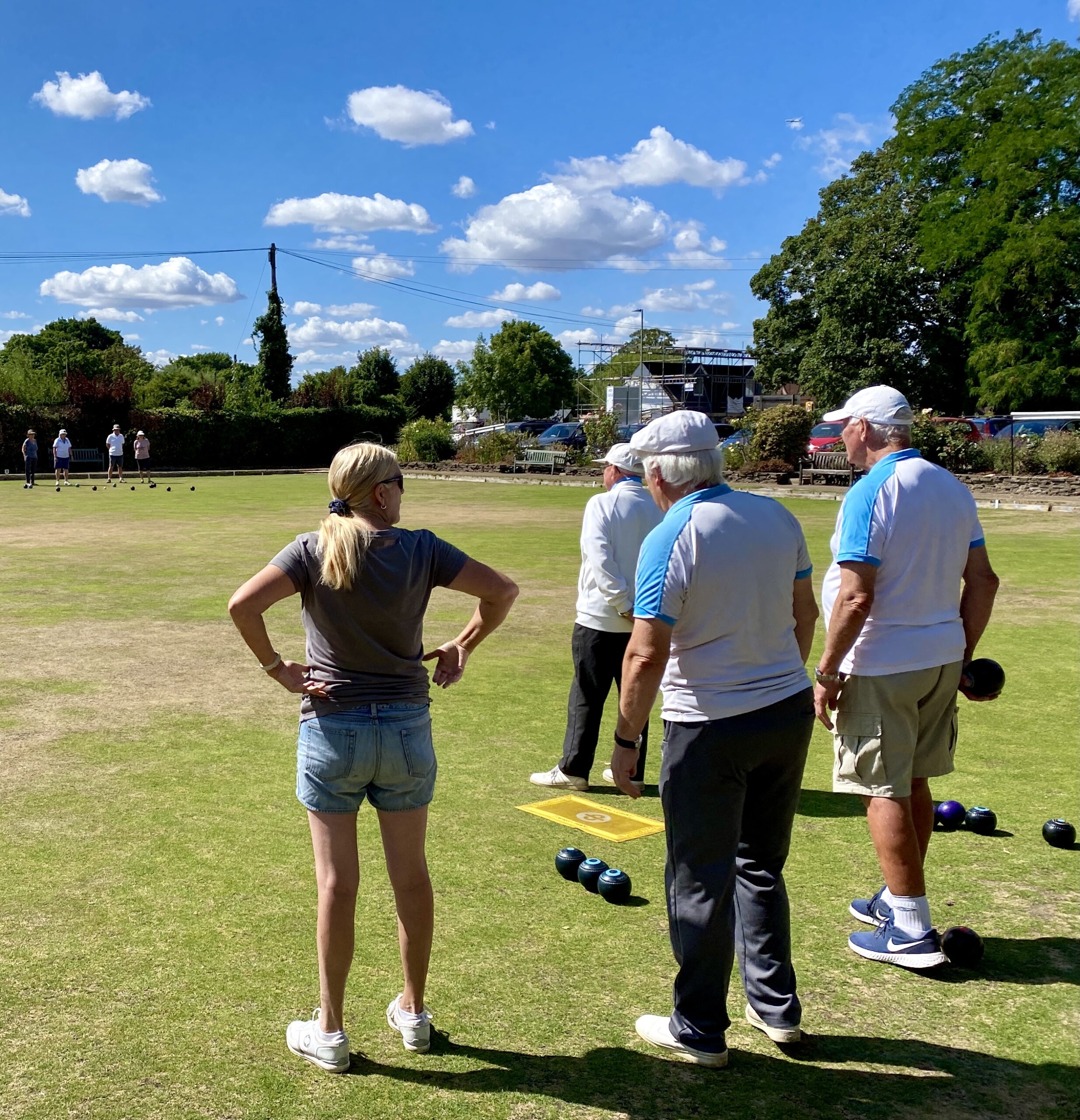 As the Friday Morning League moves into the final two weeks, Diane's team tops the table after a comfortable win against Karen's team. Alison's team kept their hopes alive with a good win over Nikki's team.
5 wins – Diane
4 wins – AlanP; Eileen; Karen; Nikki
3 wins – Alison
We hosted Walton on Wednesday for a team friendly which finished with two wins each. The new fixture on Saturday at Byfleet also finished 2-2. It was great to see some new faces make their debuts across the matches. On Sunday we played Stanwell at home with South Middlesex League points at stake. We had comfortable wins on two rinks, a narrow loss on another and a draw on the last one. This resulted in a 7-3 win for Sunbury which puts the brakes on us falling down the league!
The weather for the coming week and beyond is forecast to be very hot but please do try and get competition games played. Perhaps an early morning or evening encounter could be arranged as we'd all prefer games to be played rather than defaulted. So let's see how it goes. All the competition sheets online and in paper-form are up to date – please let me know of any issues. Good luck everyone!