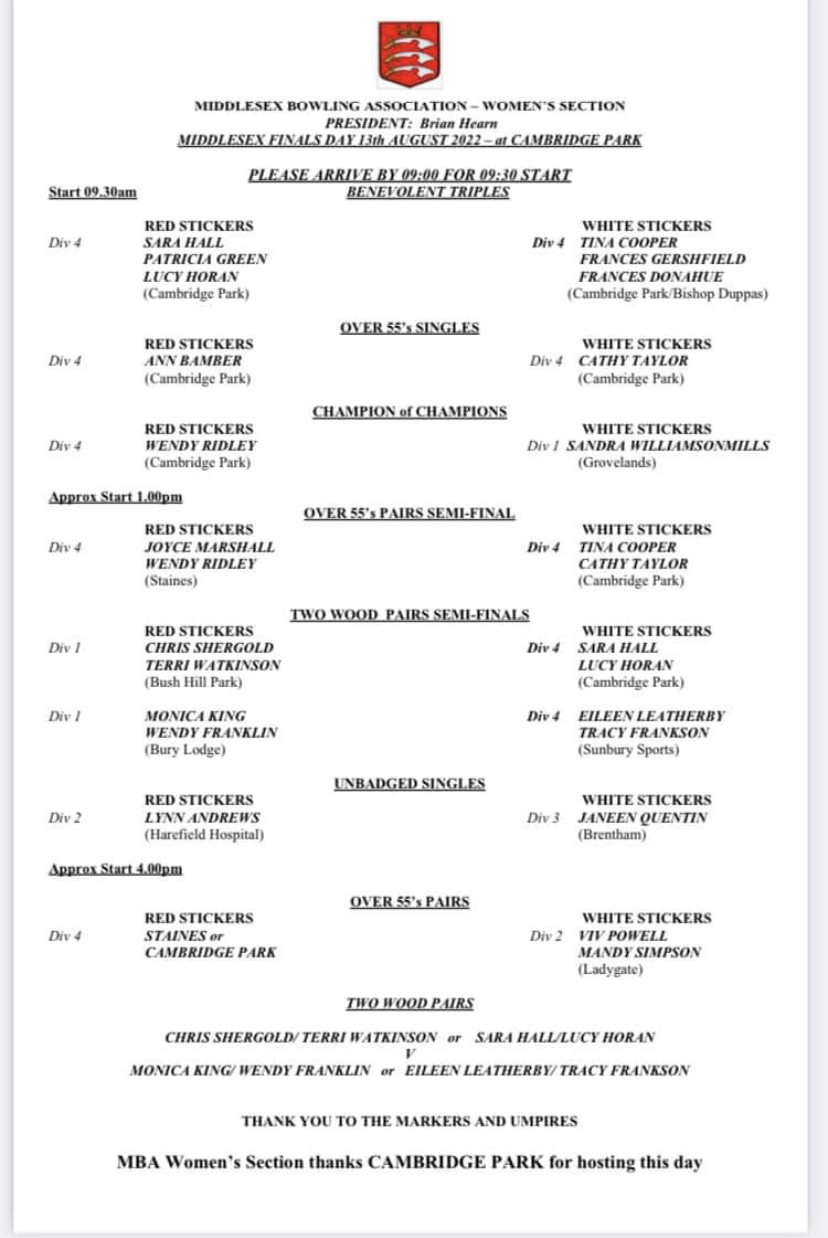 Eileen & Tracy will be representing Sunbury at the Middlesex Women's Finals Day tomorrow, Saturday 13th, at Cambridge Park. They are due to play their semi-final at 1pm with the final at 4pm. It will be roasting hot on the green with the sun shining on the Sunbury pair whatever the result!
Unfortunately Bob & Anita came off second in their recent quarter-final Middlesex Mixed Pairs encounter at Ashford this week, the same pair that Tracy & AlanP lost to in the previous round.
On a personal note to myself .. must try harder, after losing by a single shot for the 3rd time this season in Mixed Pairs competitions – this time in a South Middlesex quarter-final with Karen at Staines!
The club competitions are hotting up and it's been encouraging to see so many matches played this week despite the heatwave – playing early or later in the day has certainly helped. Congratulations to those who've progressed to semi-finals – Colin; Anita; Karen; Alison; Lynda; BobH, BobL, John, AlanP; Barry. All the draws are up to date so please do get in touch with any omissions, etc.. Mens 2022  Womens 2022  Mixed 2022
As expected Sunbury have slid down the South Middlesex League table as others play games in hand. We have one fixture remaining – away to Teddington. Unfortunately Cambridge Park have withdrawn from the league so the fixture arranged for 24th will be played as a friendly.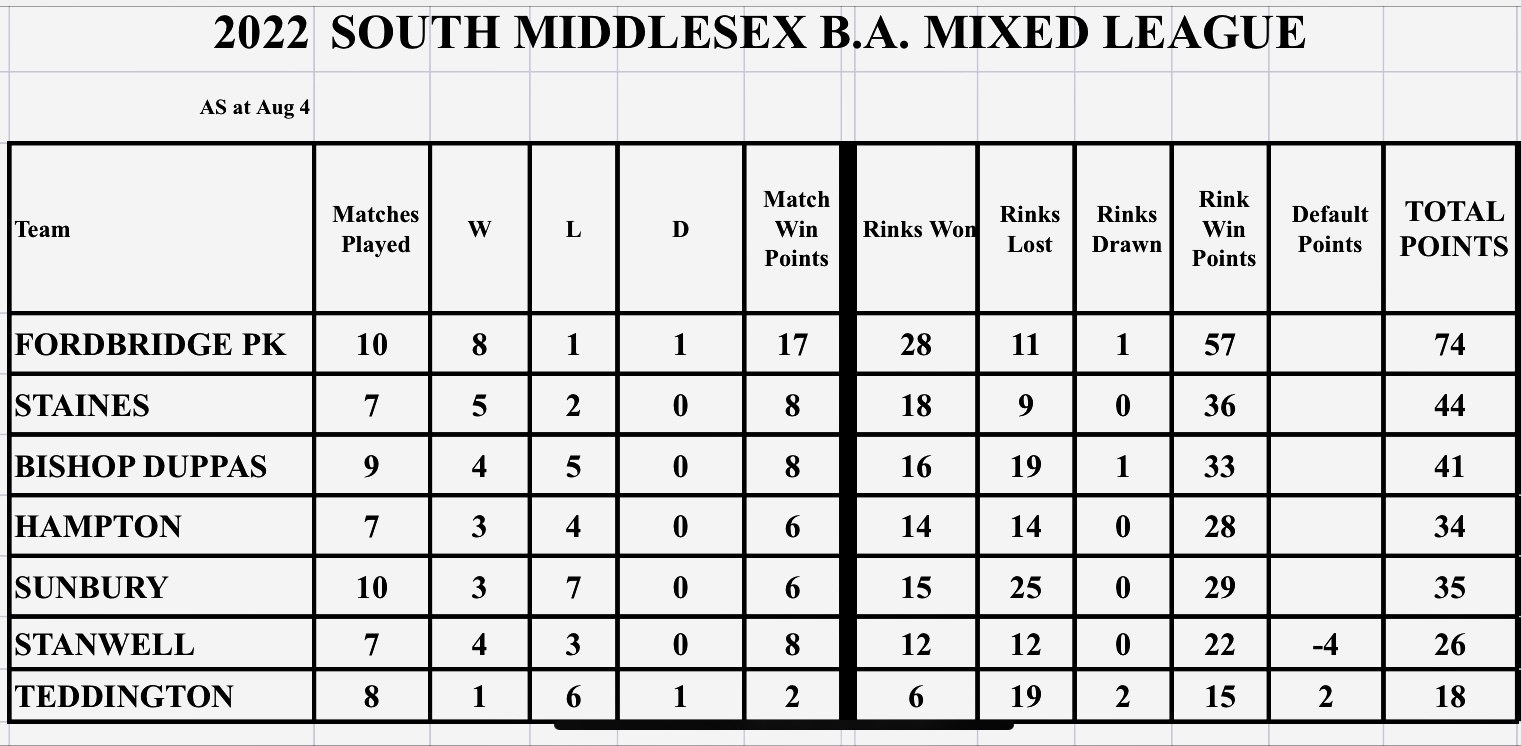 The Cricket Club have given notice of some key events taking place over the coming months – please contact them for any tickets, etc..