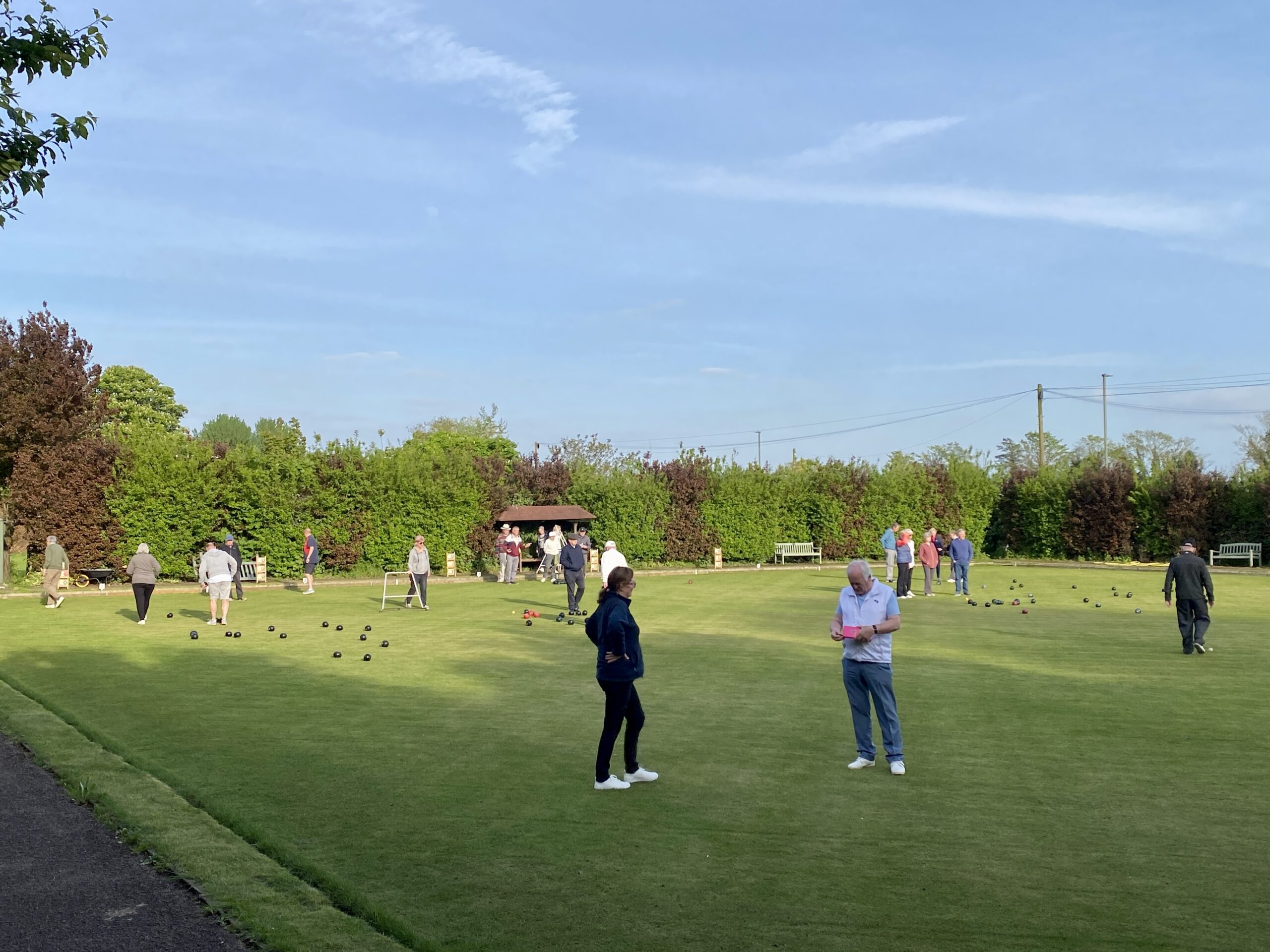 A bumper turnout of 30+ for Tuesday's Club Night enjoyed some kinder weather than of late .. some shorts were even spotted! The ground was still quite soft but most folk made surprisingly light work of reaching the minimum 23m mark. The grass will need more cutting and drier weather as we roll through May.
Some of you may have spotted the entry sheets for the South Middlesex competitions on the noticeboards of the club house. Unlike the full Middlesex competitions the SML ones are more local with the finals held at Staines on 17th September. If you'd like to enter please sign-up before 14th May.
Also a reminder that our own Club competitions Competitions 2023 are still open for entries, the first of which is Saturday 27th – the Mixed 2-Woods Pairs. The draw (and Pairs partners) will take place on the day.
The team for the first SML match at Hampton on Sunday 7th is pretty much sorted with a full complement of 12 players. Fingers crossed for Sunbury.
PS: Once we're able to reach the ditches our bowls will be safe from dents and scratches.. the matting has now be attached to two sides of the green!