The men won the annual Men v Women contest on Saturday 18th .. the first time in 4 years!
On a glorious day for bowls, it was looking a close affair for much of the day but the men enjoyed a good finish and ended up winning on 4 of 5 rinks and points overall. It was left to Yvonne and Dennise to uphold honours for the women. The result was soon forgotten helped by drinks and a lovely barbecue afterwards .. many thanks to Nikki. Also to Di for the raffle – just in time to be the first of the season, I think!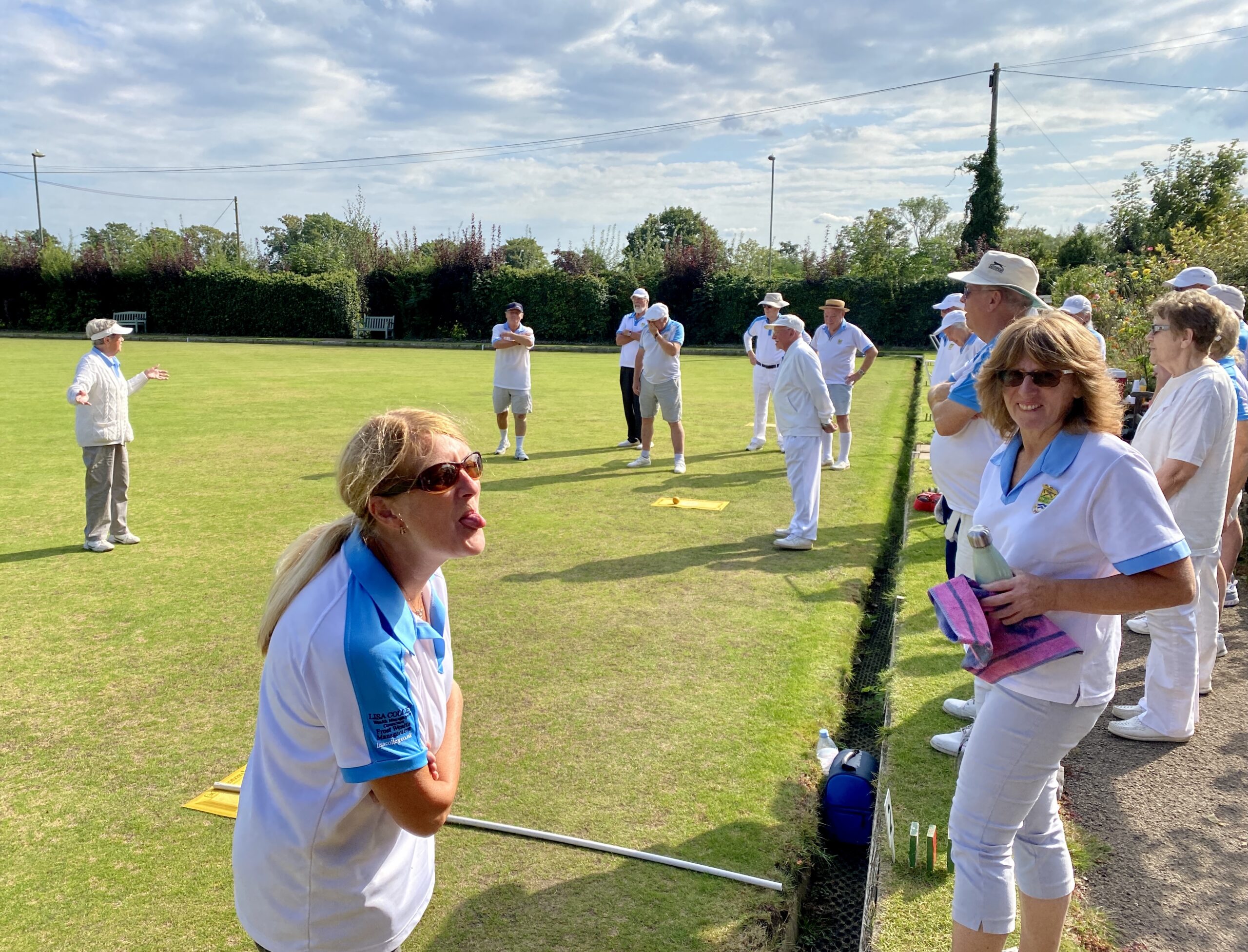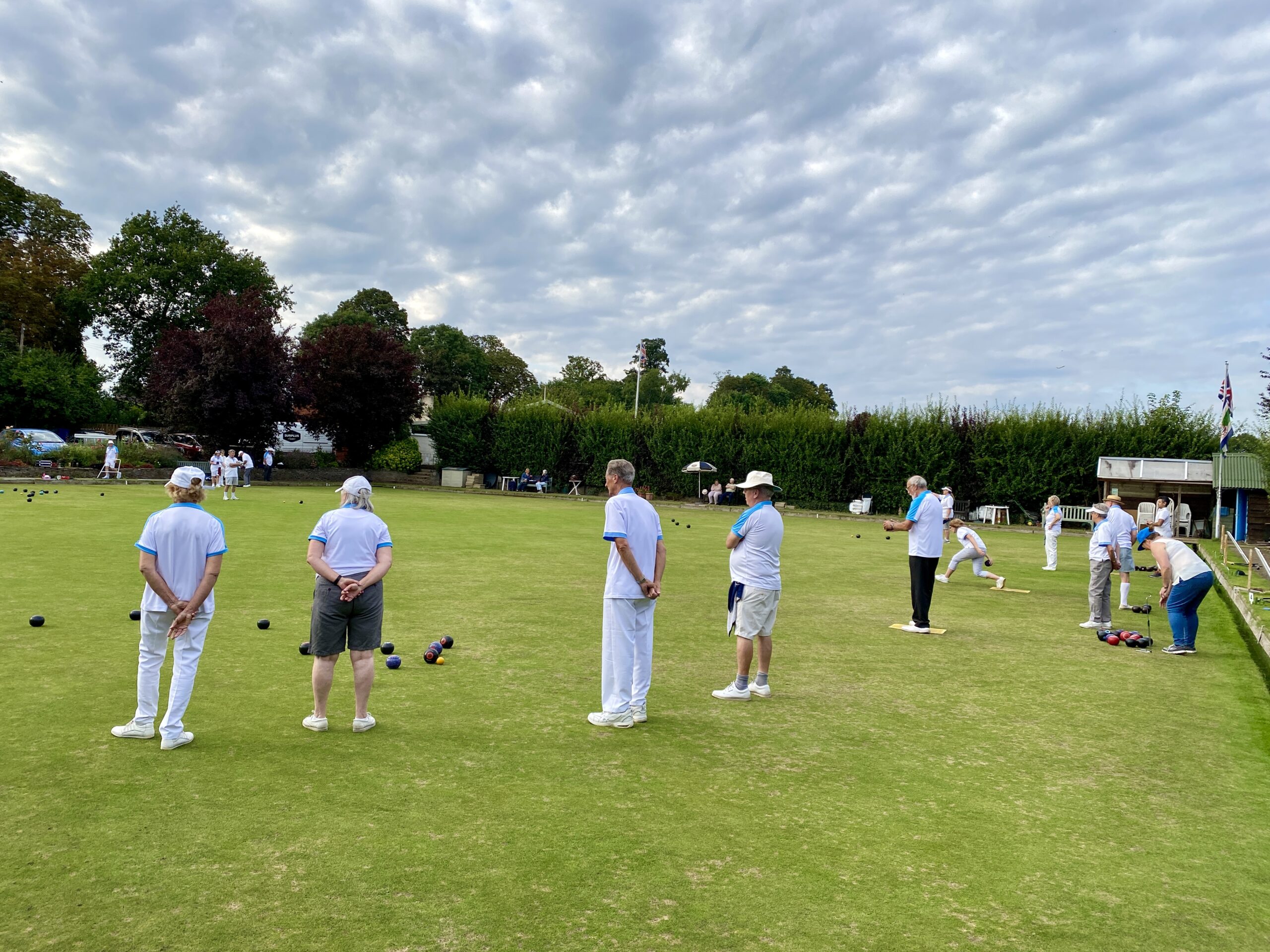 We lost our penultimate team match on Sunday 19th to Chertsey. We were lucky it went ahead after some rain late morning but the green played better than it looked with some bursts of sun helping it dry out. We may have lost on all 3 rinks but we weren't outplayed. We have a chance to finish the season on a high with an away match at Weybridge on Saturday 25th. Please enter your name on the sign-up sheet or let Di know .. she'll be running the Roll-up on Tuesday 5pm.
Some dates for your diary ..
Tues 5th Oct – Social Evening .. the first of the winter!
Tues 9th Nov – Annual General Meeting
Fri 19th Nov – Presentation Luncheon