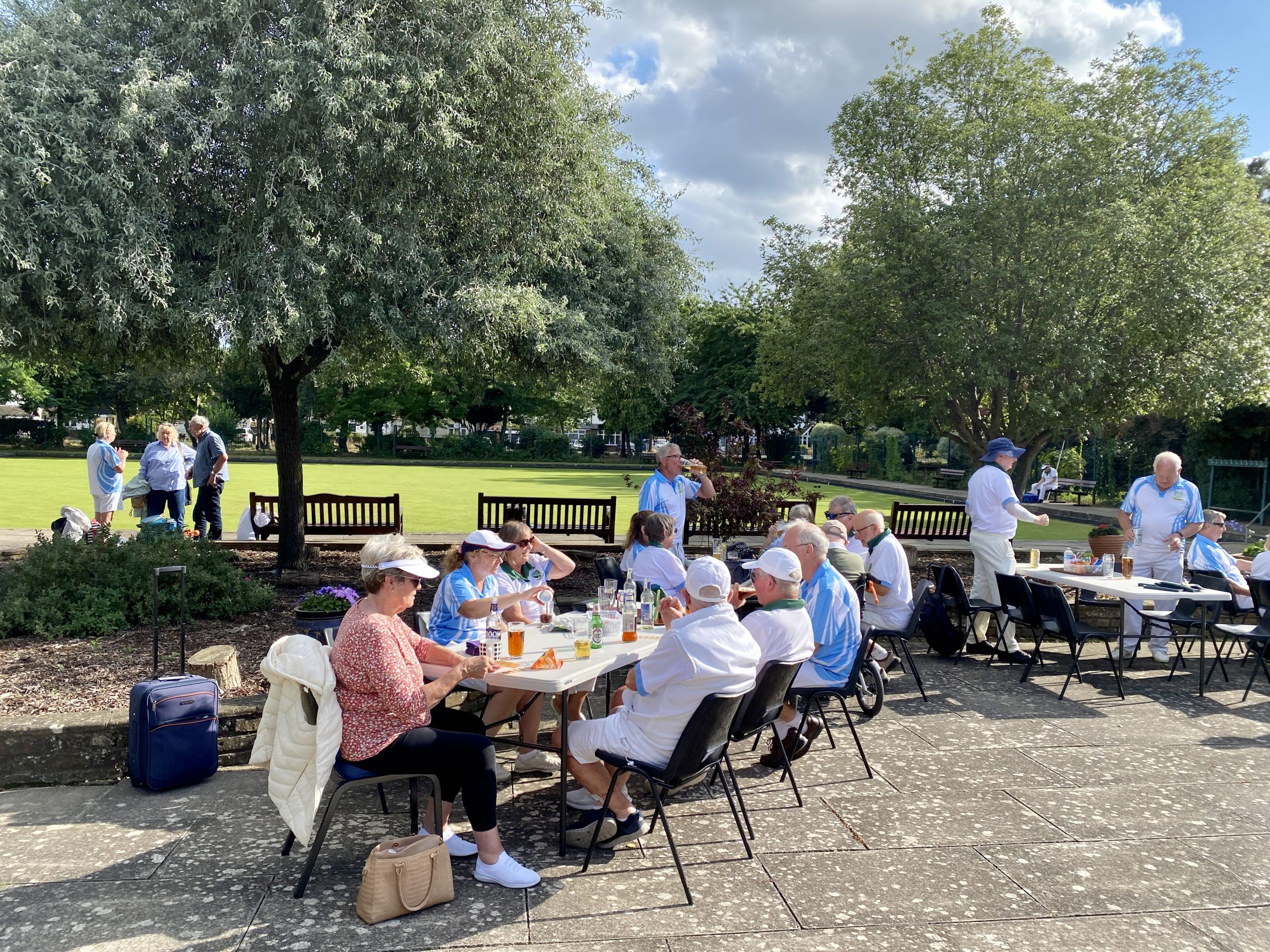 Saturday's SML match against Staines was a victim of the bad weather which hit most of the country. Some of their players enjoyed the catering before venturing home in a break in the rain! A new date will be arranged. We had better fortune on Sunday at Fordbridge Park, at least with the weather if not the bowls .. we lost 10-0!
Please check the sheets in the clubhouse and sign up for team matches – there are quite a few friendlies and SML games coming up. If you've never tried a team match before now's the chance to give it a go before the end of the season.
On Friday there were good wins for teams captained by Diane, Karen and Nikki in the Friday Morning League leaving the table nicely balanced ..
10 pts – Alan; Diane
6 pts – Alison; Karen*
4 pts – Eileen; Nikki*
NB: Karen and Nikki have a game in hand.
Just a reminder to book a rink when playing competitions or roll-ups. There is a regular cut to the green at 5pm Friday and ad-hoc cuttings at other times so being able to see gaps in play makes for happy green-keepers! If you have trouble making a booking I'm happy to do it for you .. just get in touch via txt/whatsapp.
The annual Men v Women match takes place towards the end of the season on Sat 16th September. We're keen to get an idea on numbers for a BBQ after so please sign-up on the sheet. Everyone's invited .. players, family, friends .. etc..