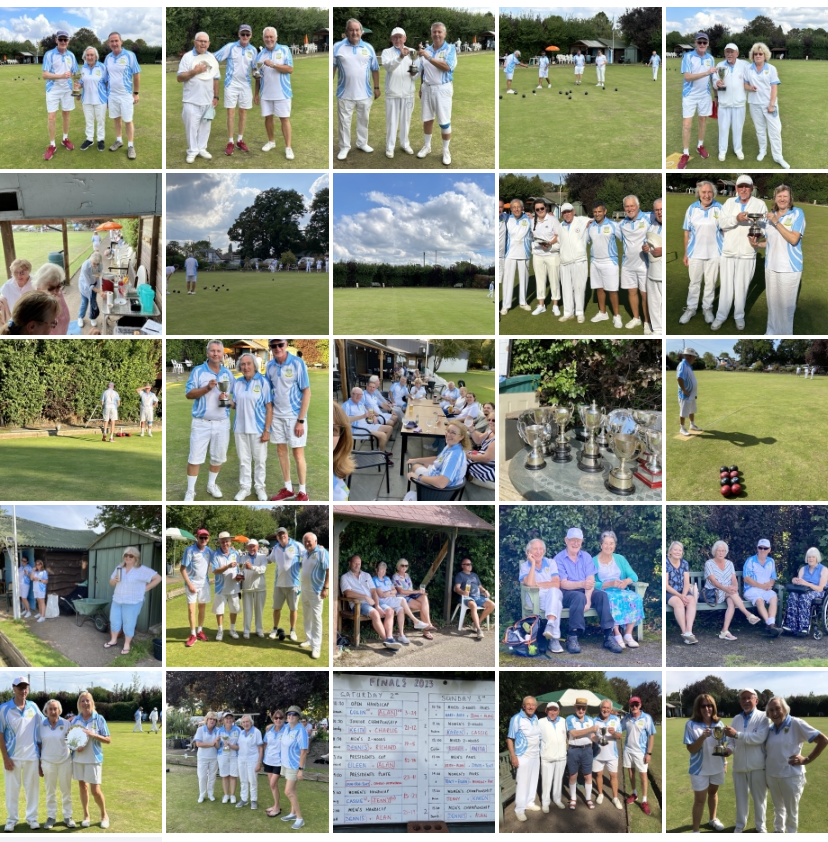 We were blessed yet again with fine weather for the finals of our club competitions. The lead-up to the weekend saw some rain and the crows did there best to murder the green, but all came good in the end. We could have done with turning down the dial on Sunday, with both players and spectators suffering in the heat, but we'll take it over cold and damp any day!
Congratulations to the 12 players who picked up trophies, including three first-time winners Keith, Jenny and Jen. Commiserations to the runners-up who all played their part, especially in reaching a final. It's perhaps unfair to mention specific games, but … the closest match was in the Mixed 2-woods Pairs which saw a final end shoot-out with John & Alan just nudging out Gary & BobH. The longest match of the weekend saw a relentless Dennis see off Alan in the Mens Handicap over a gruelling 31 ends and nearly 3hrs play. The major honours went to Karen picking up the Women's Championship for the first time in her second final appearance; for the Men it was Dennis for the 4th time (grrhh!). Keith won through in the competition with the most entries, the particularly competitive Junior Championship.
Thanks for all the markers and general help – it really helps and is appreciated, apologies if not mentioned at the time. Special thanks to Nikki for keeping us all refreshed and for some delicious cakes, courtesy of Andrea too. One last word, the blues beat the reds 9-5 over the weekend .. stickers!
Click here for all the full-size photos .. Finals 2023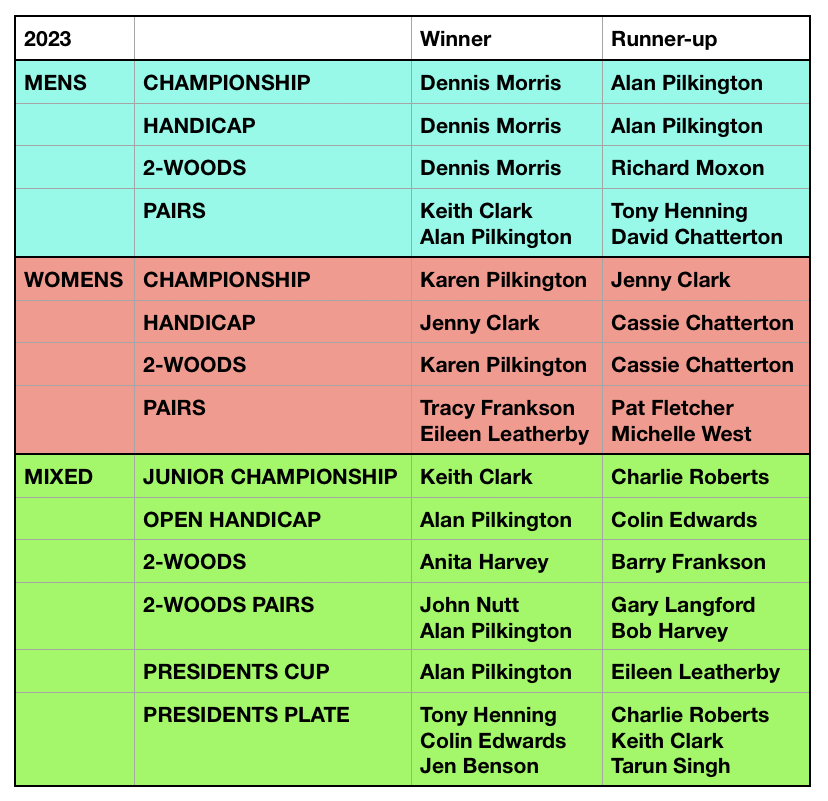 Club Night continues at 5:45 for 6pm start this week.