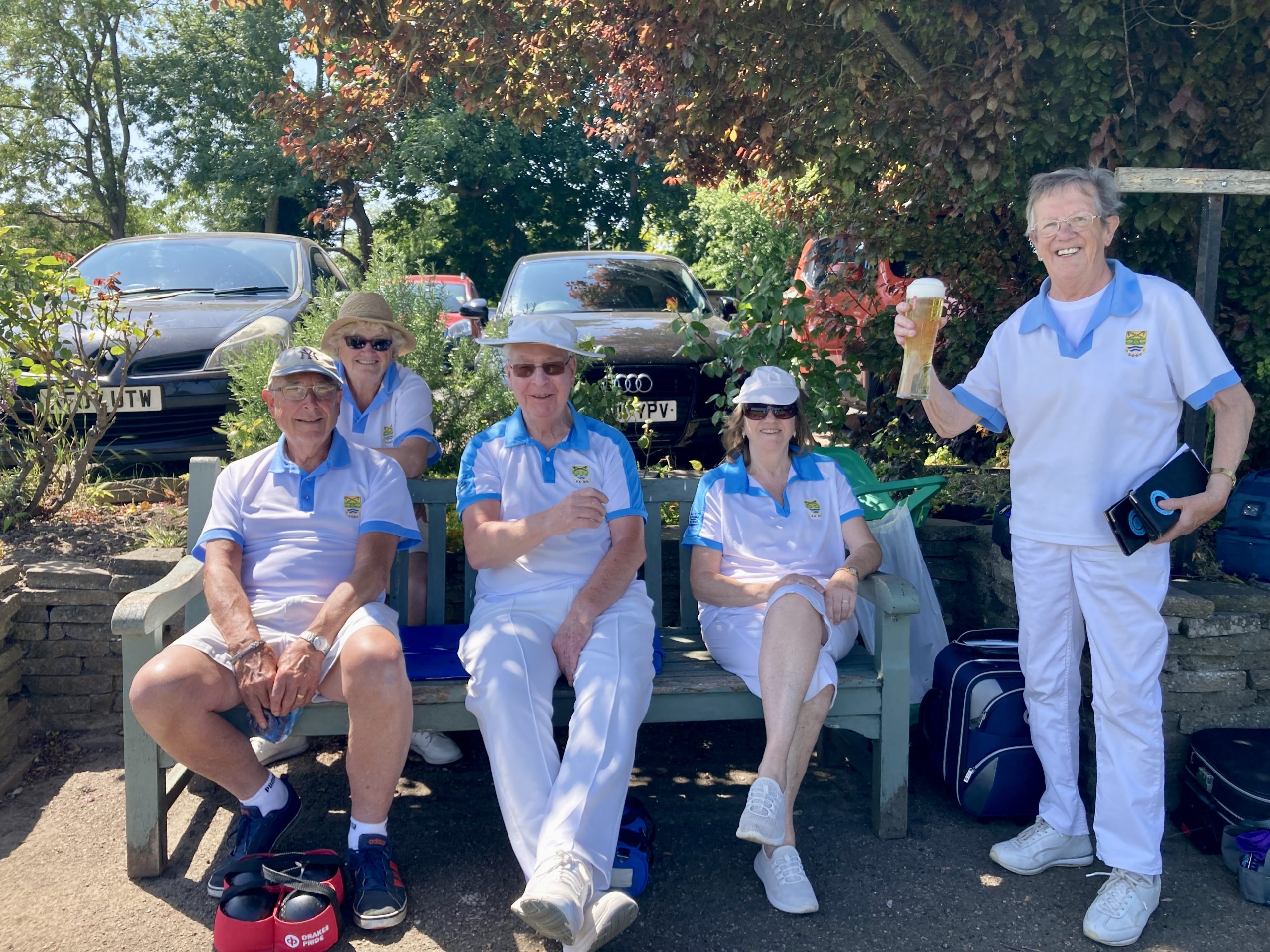 We welcomed Byfleet to a gloriously sunny Sunbury on Sunday 4th with captain Di back in charge. There were comfortable wins on 2 rinks, a narrow win on another and a narrow loss on the 4th rink that had been nip and tuck all the way. So a good 3-1 win overall – the same result as almost a year ago!
The new club shirts have arrived and Barry has started distributing them to those who've placed orders. Others will be available so just grab Barry when you see him .. he'll be available at Club Night and beyond.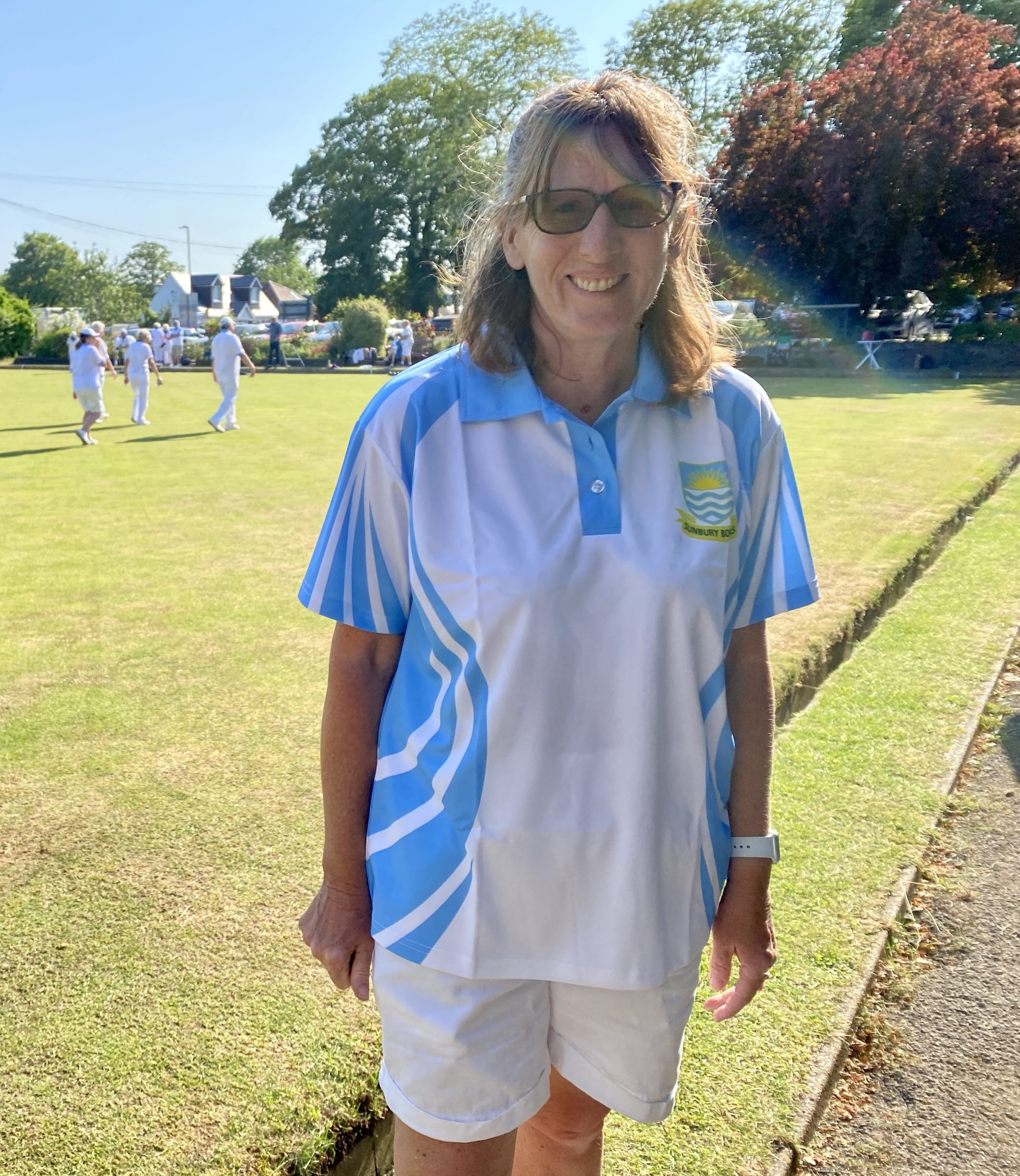 One recent match I failed to report on is in the Middlesex Men's Senior Fours on Friday. The team of Alan, David, Dennis & Bob welcomed a strong team from Cambridge Park. After going down 4-14 they rallied to finish on 15-16 by the final end.