A new date has been set for the Presidents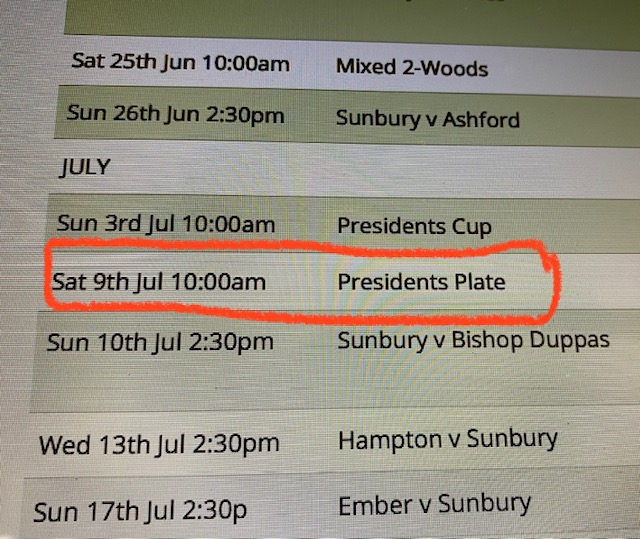 Plate – it's now scheduled for Sat 9th July. All original entrants were contacted and this date works best for most. Apologies for the couple who can't now make it.
The Presidents Plate is played as Triples (teams of 3 randomly selected at start of the day) in a round-robin format. The top two teams at the end of the day go forward to the Finals weekend. There is still time to enter this and other competitions – closing dates will be announced soon.
PS: if anyone has lost a fleece-lined rain jacket after last night's roll-up please contact Barry – he found it on a bench as the last to leave.