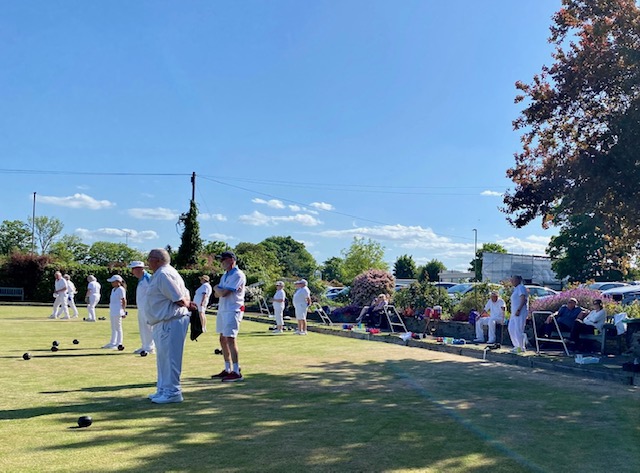 We opened our campaign in the South Middlesex League with a narrow win against local rivals Hampton on Sunday 8th. The match was played on a glorious day with the sun shining on Sunbury on the final end as we managed to comeback strongly and pick up some crucial points. The match was tied at two wins each for a 4-4 score, but Sunbury gained the two match points for a 6-4 win by gaining 66 shots to Hampton's 62.
The previous day we warmed up with a friendly at Strawberry Hill, one of the most picturesque venues in the area. We won on one rink but lost on the other two, but had chances to take glory in the final end of one of the matches. It just goes to show that it sometimes comes down to fine margins (and luck) who wins on the day!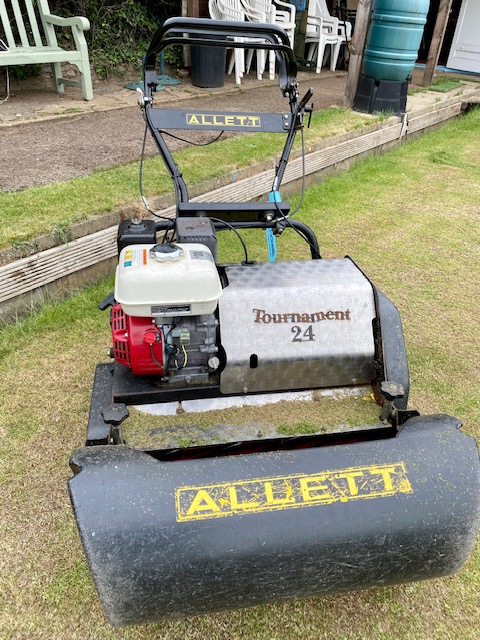 The good news keeps coming as we have our old mower back complete with new cutting blades, roller and clutch cable. Compared to other machines we've been using it purrs like a Porsche with great handling to match! There are plans afoot to roller the green at some point to help reduce some of the bumps.
This coming week we have the usual Tuesday Club Night and then some Middlesex competition matches – Women's Fours on Wed 11th at 5:30pm and Women's Triples on Fri 13th at 2:30pm and 3:30pm. All are at home. After that we welcome potential new players to the Open Days on Sat 14th and Sun 15th – from 11am-3pm. Please pop on down to lend any support you can – we're providing some refreshments as well as getting folk to experience bowls.