In our club competitions this week the Morris's were determined to maximise their time on the green, ably assisted by their opponents. Dennis & Simon racked up 29 ends in the Open Handicap, with Nikki & Tarun going one better with 30 ends in the Junior Championship. That's a new record, in recent times anyway! Thanks again for all the games being played, some quite a way ahead of deadline date. All results have been entered so if there's any missing please do get in touch.
Unfortunately we haven't had a great week in the Middlesex county competitions. Karen lost in the Unbadged Women's Singles, going down 21-19 at Staines, leaving Anita as our sole representative in the county quarter-finals. In the Women's Triples, both our teams (Alison/Cassie/Pat and Eileen/Karen/Nikki) lost to tough opposition. In the Mixed Pairs one of our two teams were destined to win as they were drawn against each other! Karen & Alan got the better of Tracy & Barry and play an Ashford pair next month. Lastly, good luck to Eileen & Karen who play at Bush Hill Park on Sunday in their Women's Pairs quarter-final (and semi?!).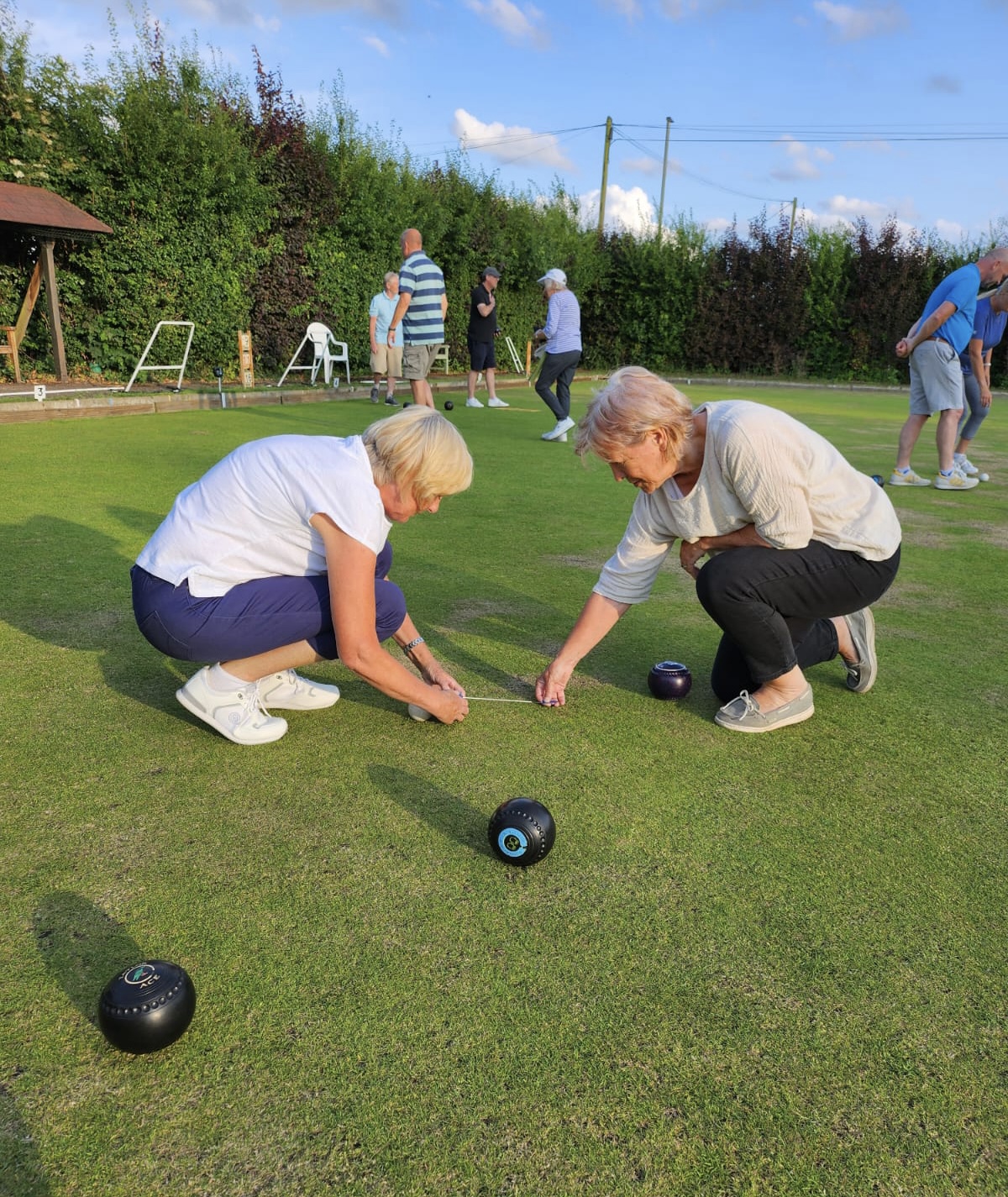 There were some close games in this week's Club Night with one decided by a single shot. With 8 sessions played there are a handful of players within a few points of each other at the top of the rankings .. there's a long way to go before anyone can get their hands on the trophy for best man and best woman though! Club Night continues on Tues 4th at 6pm (please checkin at 5:45pm or let someone know if running late).
The Friday Morning League has reached the half way point with all teams having played every other team once, apart from one outstanding game that's deferred to the end.  So today, Friday 30th, there were wins for Alan's and Eileen's teams.
10 pts – Alan; 6 pts – Alison, Diane; 4 pts – Eileen; 0 pts – Karen, Nikki
I was asked recently about the placement of the mat so I thought I'd share this handy guide. Remember you can place the mat anywhere up to the first 25m mark, something you could try to change it up a bit. Outdoor Rink dimensions