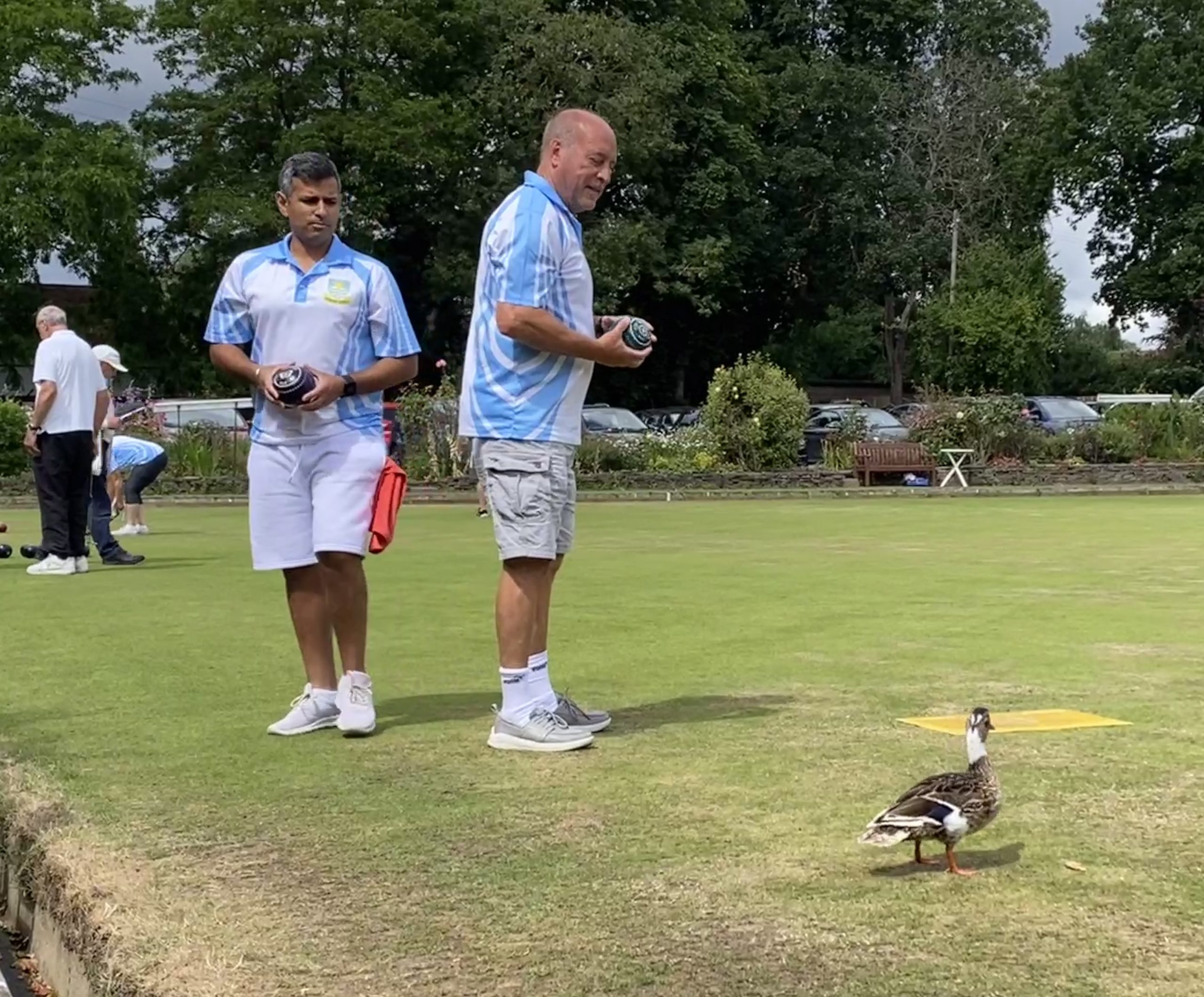 At Saturday's President Cup we had a potential new member, identifying as a duck!  He, or she, stuck around for quite a while admiring the play before waddling off. The third of our day-long club competitions had it's fair share of exciting matches, especially the quarter-finals and it was subsequently decided that the semi-finals would be contested on a future date .. Dennis v Eileen and Alan v Tracy. Thanks to all the helpers for organising the rinks, refreshments, etc. and particularly the markers who did a grand job with the more complex 4-3-2-1 scoring and fast-moving scoreboards! Full details .. Presidents Cup 2023
We move onto the last of the season's day-long competitions with the Presidents Plate on 12th August. This is played in triples, so a format that everyone is well-used to, and teams being drawn on the day. Entries will be taken up to the week before.
In their Middlesex Women's Pairs quarter-final on Sunday, Karen & Eileen came off second-best to last year's beaten finalists at Bush Hill Park. Nevertheless a good time was had by all. One match I failed to mention is in the Middlesex Mixed Pairs .. Anita & Bob had an exhausting win against a Staines pair and join Karen and I in the next round.
Happy bowling to everyone this week .. the unprecedented bowls-friendly weather looks set to continue .. except for Tuesday!