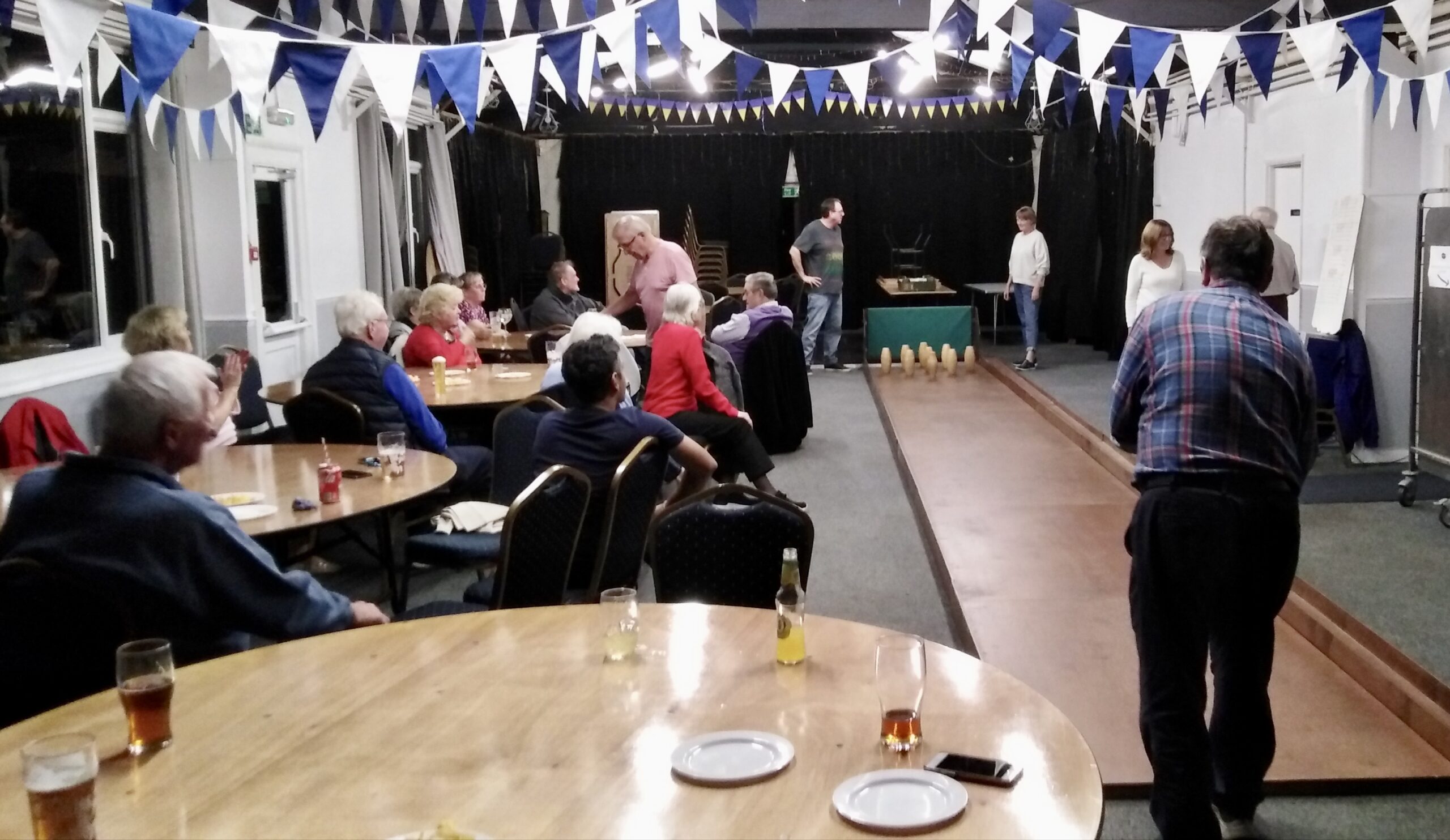 The winter social evenings kicked off on Tues 4th with around two dozen members putting their bowls skills to the test on the skittle alley. The rules were followed to the letter, but not sure which one? There was only occasional heckling, lots of cheering and some gasps of astonishment. After three rounds the "Newbies" clinched a close win.  Overall, a good time was had by all.
Quiz Night is the theme for November's social on the 1st, and an early note that the AGM is on the 8th.
+ Thanks to roving reporter Chris Shire for this report .. your regular contributor was otherwise engaged at the Queen Consort's 50th birthday bash, courtesy of The Crown series 6!