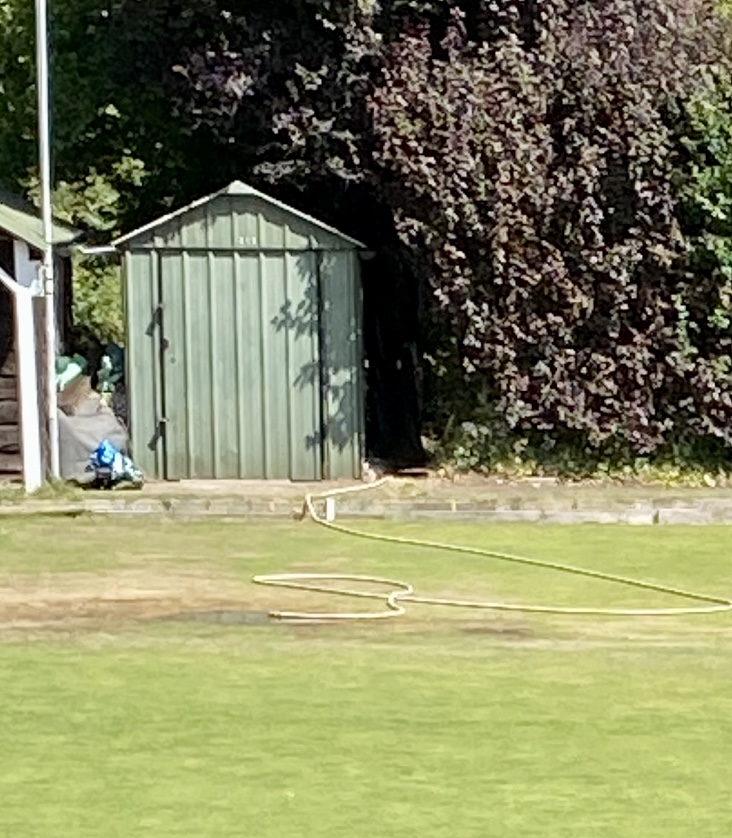 The watering system has failed – it looks like the electrics to the pump or the pump itself is faulty. Dennis is on the case and for the time being rink 1 is closed whilst the tank is syphoned out. The cricket greenkeepers have offered the use of their sprinkler if necessary.
Karen played her Middlesex Unbadged quarter-final at a parched West Ealing on Saturday. She's been baby-sitting Tarun's woods whilst he's away and she put up a brave performance but lost 21-14. Tarun should be pleased .. I don't think he'd be getting them back if she'd won!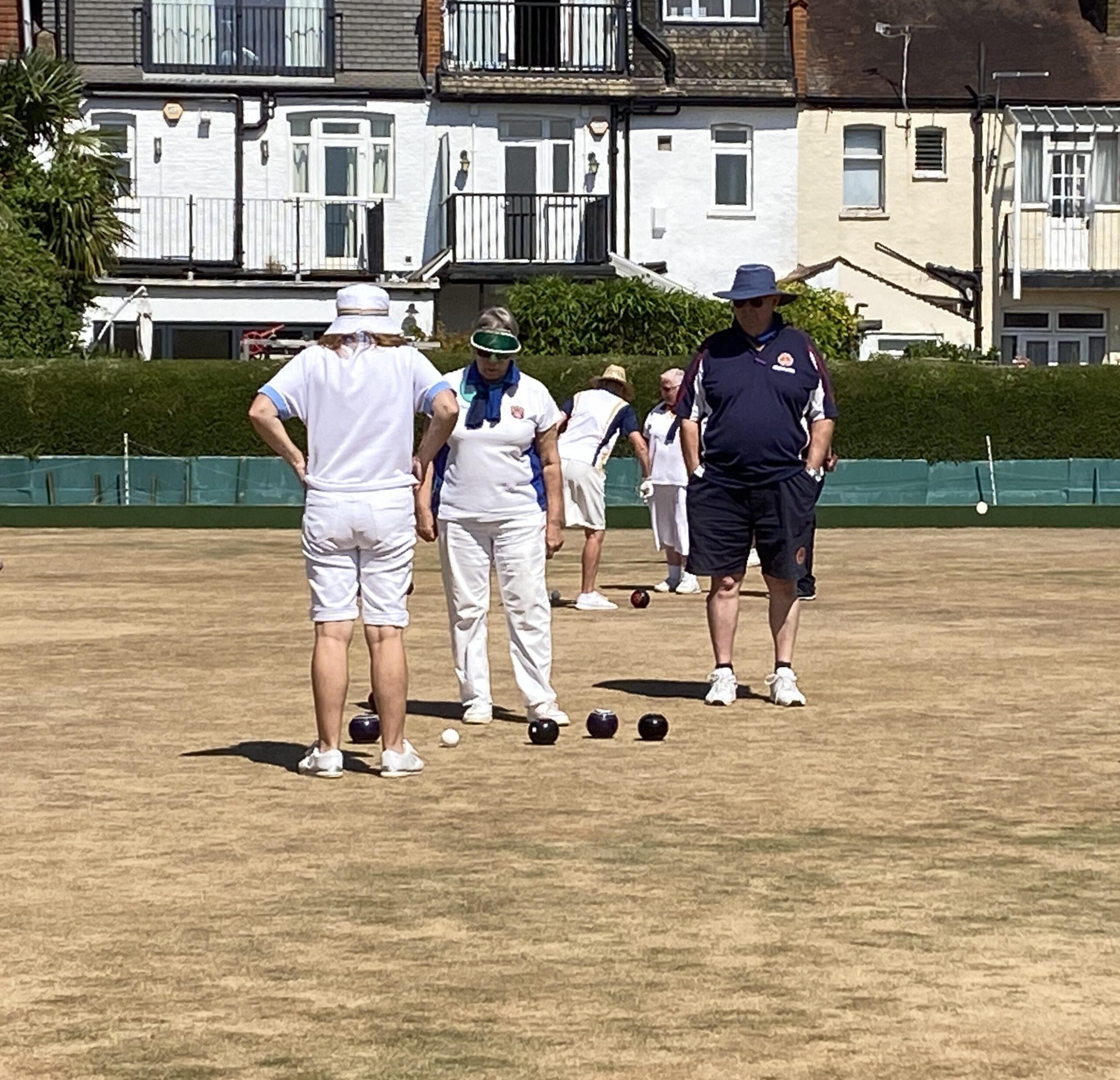 In the Friday Morning League there were wins for teams captained by AlanP, Eileen and Alison. At the halfway point the standings are :
3 wins – AlanP; Karen, Diane
2 wins – Nikki, Eileen; Alison
We are keeping an eye on the red weather alert for Monday/Tuesday and will make a decision on whether to proceed with Club Night nearer the time.