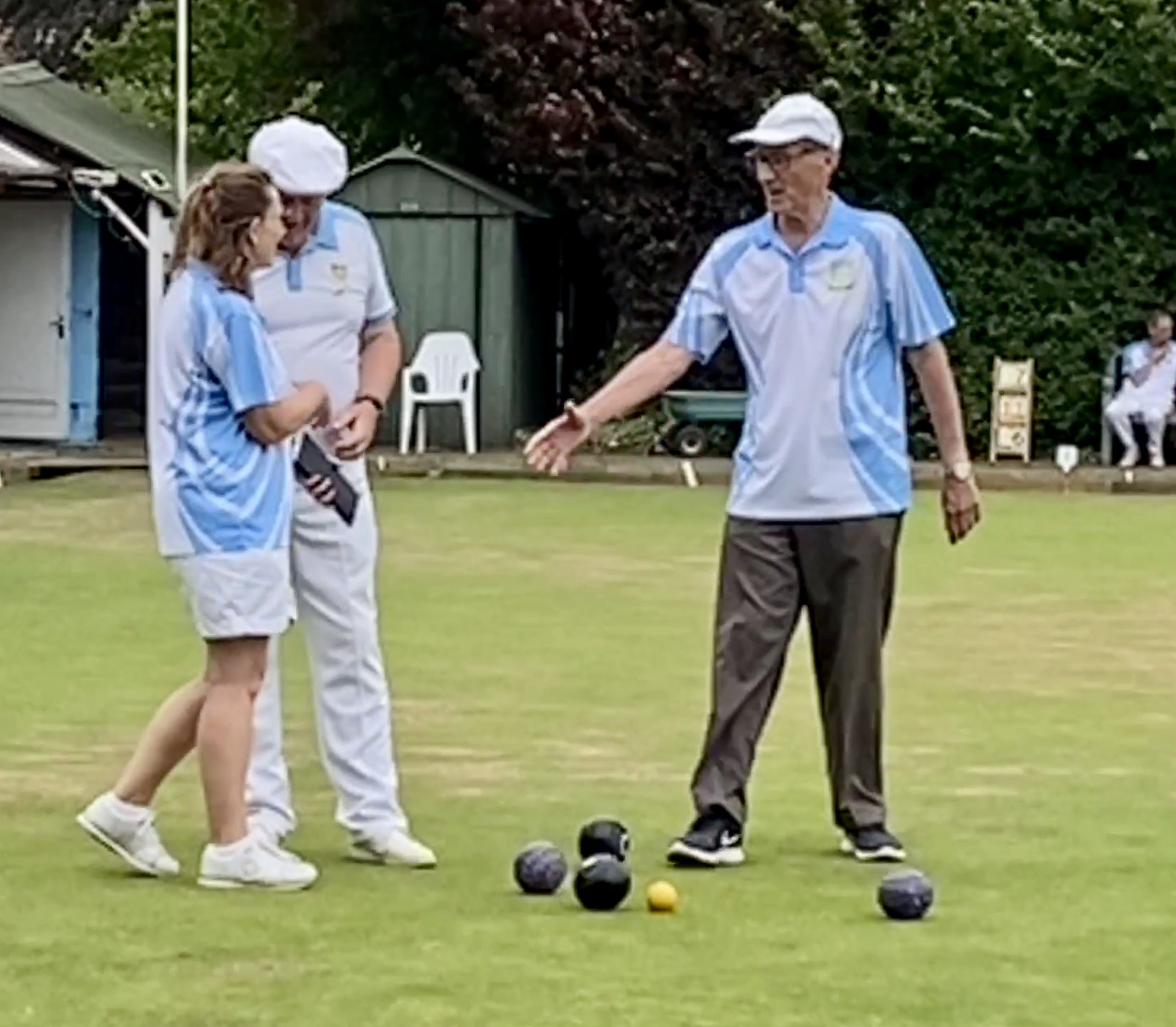 It was a happy Father's Day for our Treasurer Barry on Sunday. He qualified for Finals weekend with a consummate performance in the latest of our day-long club competitions squeezing past current Men's champion Bob in his semi-final. The other semi-final saw reigning champion Anita beat Liam. Both matches were close affairs and decided on their final ends, and made for a tense watch by the gallery. Thanks to all the helpers on the day and everyone for enabling a prompt start .. we dodged the rain yet again! Full results .. Mixed/Open 2023
The previous day saw us host Fordbridge Park in the South Middlesex League. A tough match was anticipated and so it proved, although we enjoyed good wins on two rinks. Unfortunately the other two rinks suffered heavier defeats to give Fordbridge Park the bonus points and an overall 6-4 result. Next up is Ashford on Saturday 24th.
Friday 16th saw round 3 of the Friday Morning League. Wins for Alison's team (against Diane's) and Alan's team (against Nikki's) saw them maintain their 100% records.
6pts – Alan; Alison
4pts – Diane
2pts – Karen
0pts – Eileen; Nikki